Activist Dominique Alexander out of jail after being arrested for 2016 theft case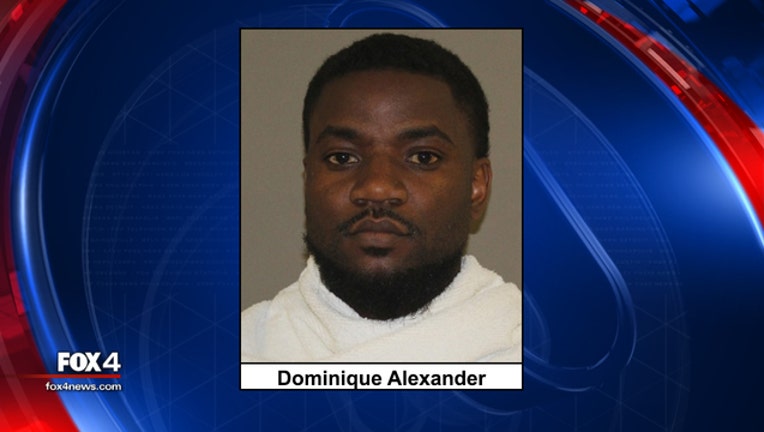 DENTON, Texas - Activist Dominique Alexander spent time in the Denton County Jail just days after bonding out of the Dallas County Jail.
Records show Alexander had a warrant out for his arrest in connection with a 2016 theft case in Denton County.
The Denton County Sheriff's Office says Alexander was arrested Friday, but they did not provide any other information. He was out of jail by 11:30 a.m. Saturday.
The Dallas activist bonded out of Dallas County Monday after his arrest last week on a domestic violence charge.
Alexander is well known for organizing anti-police brutality rallies and has a long criminal history, including a felony conviction for injury to a child.