95-year-old Highland Park Cafeteria to remain closed permanently
DALLAS - A Dallas cafeteria that has been serving up comfort food for generations will remain closed after the coronavirus crisis.
It's the end of an era for longtime Dallas staple Highland Park Cafeteria.
The restaurant announced Monday they're closing after nearly a century in business.
The restaurant's owner shared the memories many families have cherished there over the years.
After 95 years in business, the Highland Park Cafeteria is shutting its doors.
Since news of the closure, longtime customers have been flooding the restaurant's Facebook page and phone lines to share memories.
"This is kind of one of those establishments that brings back childhood memories," said Chad Hodges, with ATX Auctions.
Decades of memories line the walls at Highland Park Cafeteria.
"New York Times, 1981 when they wrote up the Highland Park Cafeteria, and called it America's Cafeteria," the restaurant's owner, Jeff Snoyer, said.
Serving up food since 1925, it was a place where generations of families gathered for special occasions or just family meals.
"Thanksgiving, people would wait in line for an hour and a half to get in. We'd go down the line and give them zucchini muffins and water," Snoyer recalled. "And I'd say, 'Why are you willing to wait this long?' They'd just say, 'We love it.' We're happy, enjoy themselves."
It grew famous for its wall of presidential portraits and homemade classics such as squash casserole, ambrosia salad and zucchini muffins.
"A lot of people learned about the presidents through this line," Snoyer said.
At one point, the restaurant had eight locations throughout Dallas. But by 1996, it had fallen on hard times and shuttered most locations. Only the location in the Casa Linda neighborhood in East Dallas survived and was called the Casa Linda Cafeteria for a while.
Welcomed by familiar faces like Mr. B, who worked as a cook at Highland Park Cafeteria for more than 60 years.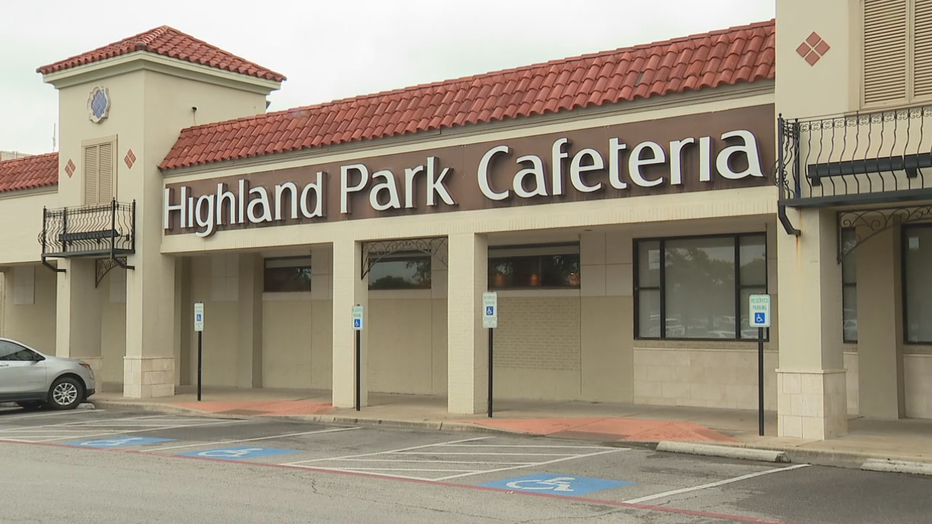 "Every call that I've gotten has mentioned his name at least once, so it's special how one person can touch so many people just through doing their job," Hodges said.
But starting Friday, most of the memories will be up for sale.
From the presidential portraits, to the holiday decorations.
"I just got off the phone with a lady in her 70s that in third grade remembered going to the cafeteria, the original location, and how sad they are," Hodges said.
The restaurant owner said some of the auction proceeds will go to their 65 employees, a staff that has grown and changed over time, but that has always remained dedicated to their customers.
A sign of the times, the restaurant temporarily shut down March 16 due to coronavirus restrictions. But this week, announced the shutdown would be permanent.
Auctioneers said they're getting calls from other businesses that may be shutting down as well.
"It's real difficult. Unfortunately, I think we'll see more of these in the future," Hodges said.
Who knows what the future holds for the restaurant, and the owner said they'll be holding onto their recipes just in case.
But for now, it's time to say goodbye to Highland Park Cafeteria.
"We wish we were able to keep it going, but things have changed," Snoyer said.
The restaurant is donating some items, like their piano, to local schools and organizations.
The online auction starts Friday, May 15, and ends June 10.
Those interested in buying will have a chance to see everything up for sale in person June 9.