6-year-old remains hospitalized after crash that resulted in the deaths of her sister, mother
A 6-year-old girl is still in the hospital after surviving a horrific crash last month in Erath County, near Stephenville.
She was the sole survivor after police said her mother hydroplaned during a storm into oncoming traffic.
Her sister was also killed.
The girl's father said she's finally able to breathe on her own this week, with a long road ahead, plus learning her mom and older sister are gone. 
"It's unreal, it's unreal how much you can miss someone when they are gone," the girl's father, Brandon Hanna, said.
In the blink of an eye, a crash destroyed Hanna's family. 
The grieving father is now caring for his 6-year-old at Cook Children's.
"They were living on cloud nine the last couple weeks of their life. We all were. We all were," he added.
The horrific car crash in Erath County happened back on September 28.
State troopers said Hanna's ex-wife, 40-year-old Charmon Kent, hydroplaned during a storm into oncoming traffic.
Her green Kia Soul crashed into a truck. 
Kent and 8-year-old daughter, Prezley, were killed instantly in the front seat. 
In the backseat, 6-year-old Charlie survived, barely.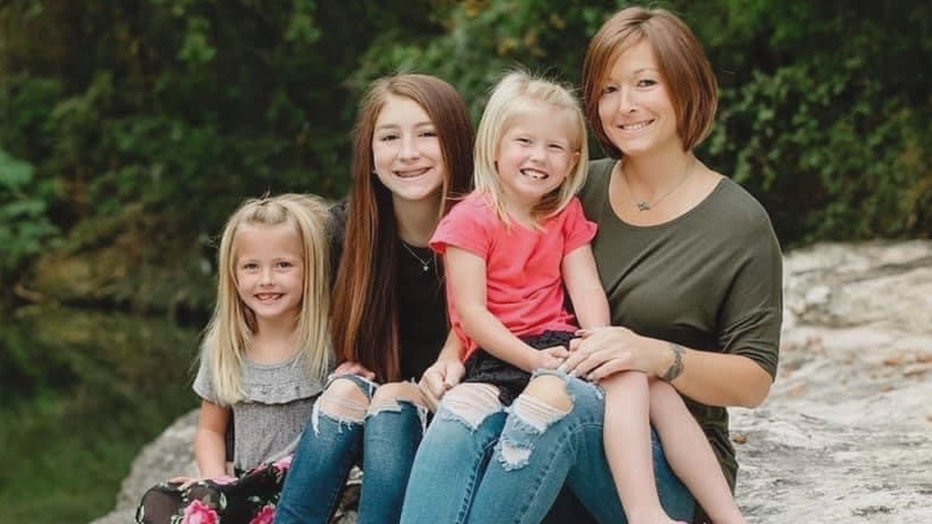 "At first, they didn't know if she would wake up," Hanna recalled. "Then we don't know if she could breathe on her own, or originally, if she would make it."
Charlie has been in a medically induced coma for weeks due to her injuries. 
She also has cuts across her face from flying glass. 
Doctors said it's too soon to know if there will be permanent brain damage. 
"I love you. Last thing I said, I love you and I will see you in a few days. Squeezed her like this, both of them," he said.
Hanna had the two girls for two weeks right before the accident. 
"I spent every moment with them. I hugged them goodbye, couldn't ask for more. That part was perfect," he added.
But the perfect memories were quickly shattered. 
Now, he's left holding onto those final days as a family, as well as his youngest who survived. 
"It's horrible. It's horrible. You wish you could change places with them, for sure," he said.
Charlie will stay at Cook Children's for the foreseeable future, then take part in rehab. 
Both of the people in the other truck involved survived.
MORE FROM FOX 4 NEWS:
Man fatally struck while checking on crash victims on I-35 in Dallas
Man, pregnant woman, baby die following crash in Arlington; 1 arrest made