Man fatally struck while checking on crash victims on I-35 in Dallas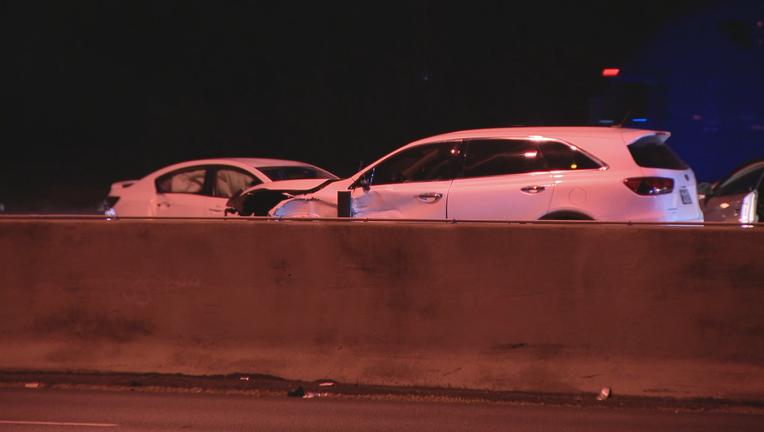 DALLAS - A 23-year-old man was killed while checking on people who were involved in a crash on I-35 in Dallas early Saturday morning.
The Dallas County Sheriff's Office reports the initial crash happened just before 3 a.m., when 21-year-old Victoria Garner-Council lost control while behind the wheel of a white Mazda on I-35E, near Commonwealth Drive, and hit a guard rail.
The Mazda then went back into traffic and a Kia slammed into the Mazda.
That's when a 23-year-old man pulled up in a gold Suburban to check on the victims.
While he was doing that, another car hit him and the Kia.
The 23-year-old, whose name has not yet been released, was taken to a hospital, where he was later pronounced dead.
Investigators said the driver who hit him was not arrested and isn't expected to be charged with anything, while Garner-Council, who started it all by losing control and crashing, was arrested for driving while intoxicated.
The interstate was closed for three hours for investigation. 
MORE: Man, pregnant woman, baby die following crash in Arlington; 1 arrest made