6 firefighters hospitalized after responding to fire at recently fumigated building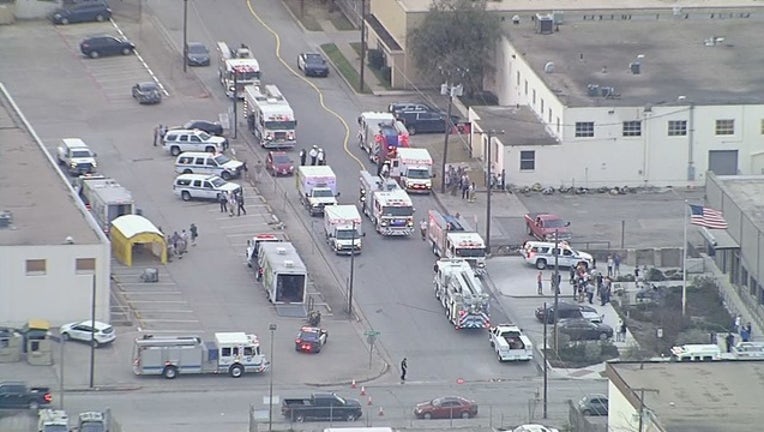 FORT WORTH, Texas - Several Fort Worth firefighters were taken to the hospital after responding to a fire reported at a recently fumigated building.
Fort Worth Fire Department crews were called out for a fire at a building in the 2600 block of Shotts St.
Responding units found a heavy haze coming from the building, Jess Hall's Serendipity.
Firefighters went in to investigate. All firefighters were then pulled out after they learned the building had just been fumigated.
Hazmat crews were called to the scene to assist.
There were 12 firefighters exposed, along with 22 civilians who were working in a building next door.
Six of those firefighters were transported to the hospital after becoming symptomatic (headache, elevated heart rate, nausea).
None of the civilians were expected to be taken to a hospital.