53 roosters seized at Dallas cockfight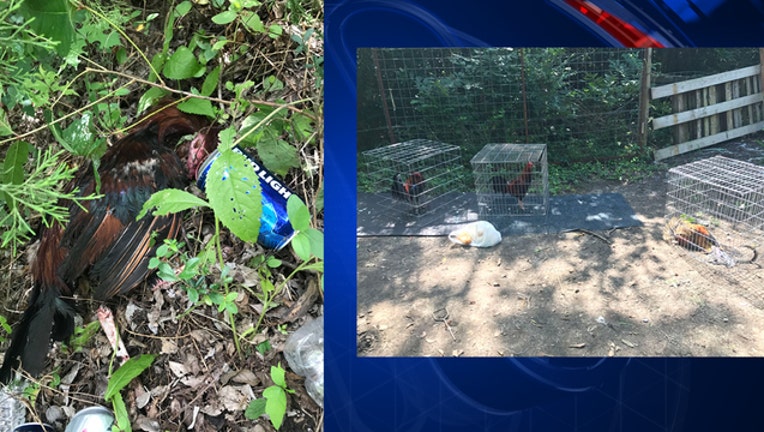 Dallas police and the Dallas County District Attorney's Office's Animal Cruelty Unit seized and took custody of 53 roosters from a Dallas cockfight on Sunday. Sadly, 32 dead roosters were also found on the property.
Officers in a Dallas police helicopter spotted the fight in southeast Dallas from the air and contacted the SPCA of Texas. Officers busted the fight while it was in progress. Eight people were charged with class C misdemeanors for being spectators. Many others fled the scene.
A warrant was also served to search all vehicles on the property. The investigation revealed substantial evidence, and several of the spectators could be arrested for state jail felonies for cockfighting.
Roosters were found in transport boxes, wire cages, and tethered to trees, bushes and vehicles. Dead roosters were found in trash bags and lying on the ground and in bushes. Some of the live birds had injuries and feather loss.
The live birds were taken to a secure location where they will receive medical treatment. A custody hearing will take place on Friday.
Cockfighting is a felony in Texas; it is punishable by up to two years and up to a $10,000 fine.