4 workers hurt in explosion at Houston-area chemical plant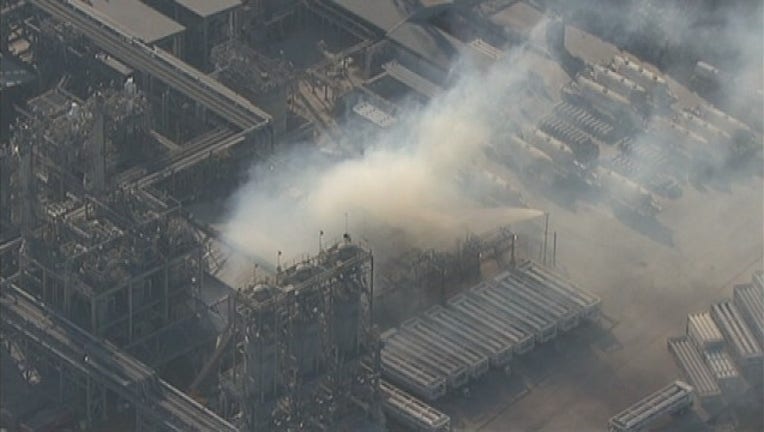 PASADENA, Texas (AP) — Police say four workers have been hurt in an explosion at a chemical plant along the Houston Ship Channel.
Pasadena police say the explosion happened Friday morning. A spokesman for SunEdison says the accident involves the company's silicon plant.
Smoke and fire could be seen in one area of the plant, shortly after the accident.
Pasadena police spokesman Vance Mitchell says there's no threat to the community.
The injured workers have been transported to hospitals. Their names and further details on their conditions weren't immediately available.
SunEdison spokesman Gordon Handelsman says efforts were being focused Friday on the safety of employees. He says the company is gathering information about the accident.
___
This story has been corrected to show the plant is operated by SunEdison, not Albemarle, as first reported by police.