4 Children injured after SUV rolls in Fort Worth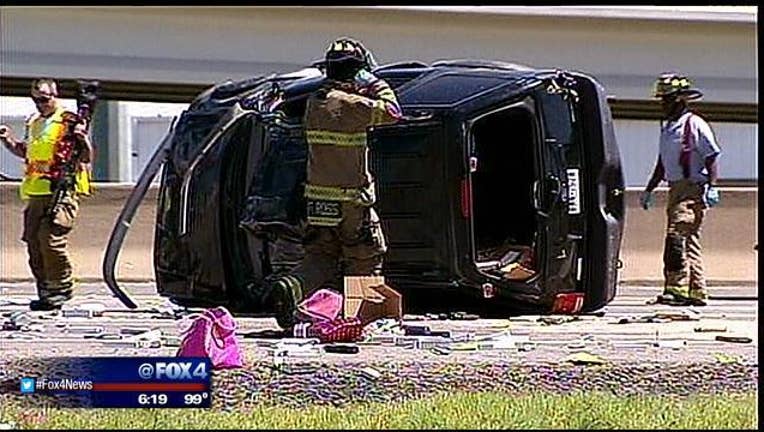 article
Four children and their mother were injured after the SUV they were in rolled over on a Fort Worth highway Saturday.
At approximately 11:20 a.m. a 1998 Ford SUV was traveling eastbound on east freeway at Bridgewood when the driver made an evasive move in reaction to a separate vehicle in front of her. 
In making the evasive maneuver the SUV rolled over. The SUV did not contact any other vehicles. 
Fort Worth Police say the SUV was occupied by four children ages 13, five, four, and two and that their mother was driving.
The five year old was Care Flighted to an area hospital for treatment of life-threatening injuries. The driver and three children were taken by ambulance to area hospitals with non-life-threatening injuries.
Police believe at least one of the children was ejected from the SUV during the course of the accident. 
The initial investigation shows the children were not in child safety seats at the time of the accident.
The investigation is ongoing.