3 shot in Fort Worth IHOP parking lot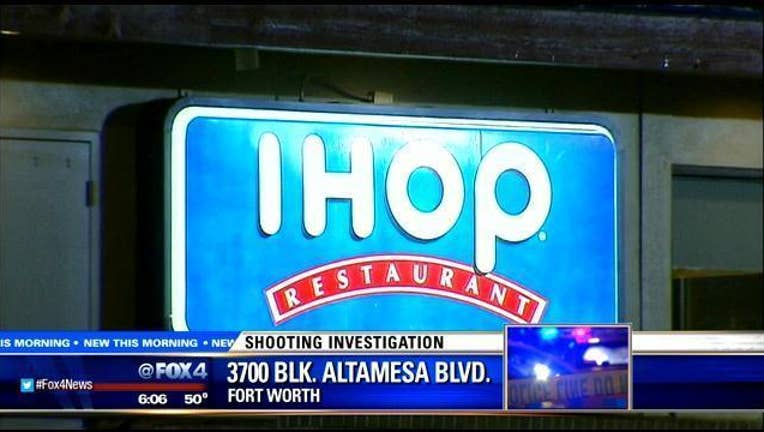 article
A man is being questioned about a shooting outside IHOP in south Fort Worth.
Three young men were hit by gunfire during an argument in the parking lot of the restaurant on Alta Mesa Boulevard.
The victims, two 17-year-olds and a 20-year-old, are expected to survive.
There was also an incident in the parking lot of the Food Mart across the street.
A man was pulled over not far from the shooting scene. Officers arrested him after finding a gun in his car.