3 shot, 1 stabbed at Commerce nightclub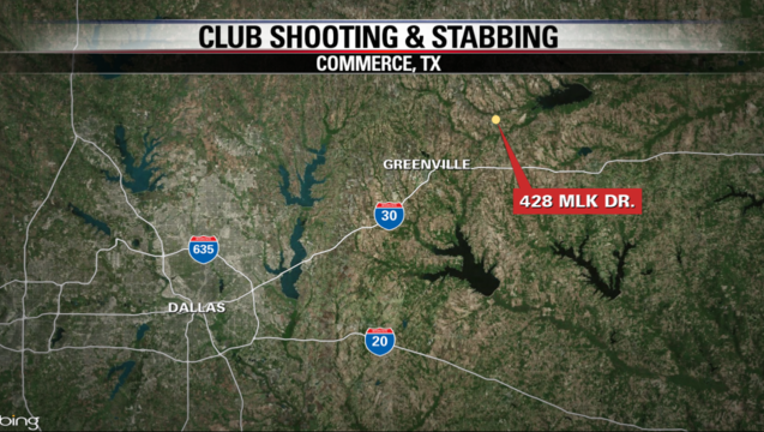 article
Three people were shot and one person was stabbed at a crowded night club in Commerce, which is about 70 miles northeast of Dallas.
It happened just before 4 a.m. Sunday at 428 Club on Martin Luther King Drive in Commerce.
Police said several rounds of shots were fired. Three people were hit and one person was taken to a local hospital with a stab wound to his arm.
One of the gunshot victims was airlifted to a Dallas hospital in critical condition. Police said the bullets hit the person in the head.
Police do not yet have a good description of the suspect. The Texas Rangers are helping with the investigation.
 Anyone with information is asked to call 903 - 886-1139 or Crime Stoppers at 903-457-2929.