3 rescued from flood waters near Waxahachie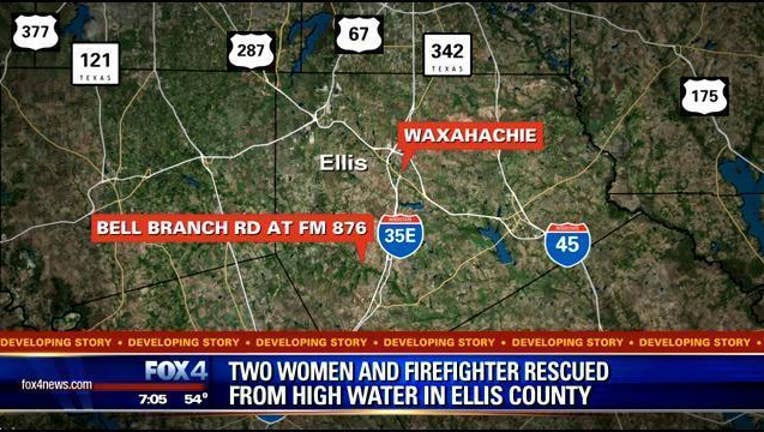 Two women and a firefighter were taken to the hospital Monday night after they were rescued from high water in Ellis County.
Volunteer firefighters from the town of Forreston were called to a creek at FM 876 and Bell Branch Road, south of Waxahachie about 10 p.m. on Monday when the car was swept off the road by flood water.
The car got stuck on two trees and the woman and her daughter were trapped.
A Forreston volunteer firefighter also got stuck when he got into the water to try to reach the women.
A boat and ladder was brought in to rescue all three and Red Oak fire fighters also arrived to help get the people out of the flash floods.
"We didn't have very good access, we had one way in," said Red Oak fire chief Eric Thompson. "It's a one shot opportunity."
All involved were taken to the hospital for observation and were said to be doing fine.