3 people injured in Northwest Dallas crash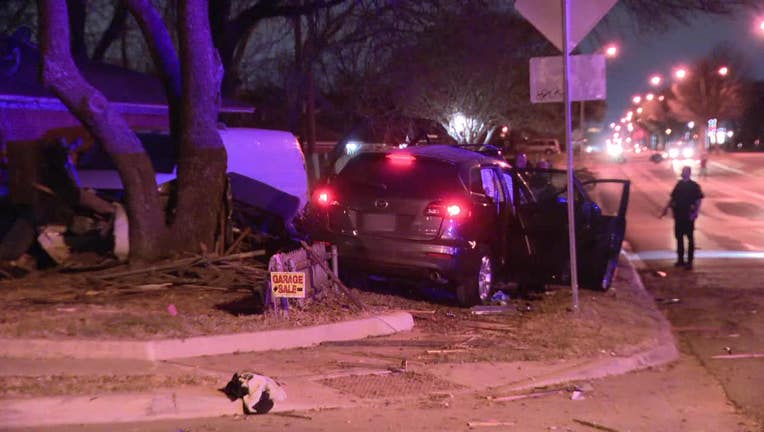 article
DALLAS - Three people are being treated for serious injuries suffered in crash in Northwest Dallas Friday night.
Police said the single-vehicle wreck happened at about 11 p.m., when a driver lost control along Royal Lane, near Harry Hines Boulevard.
The vehicle ended up hitting a fence and a tree.
READ MORE: One person dead in early morning crash in West Dallas
Firefighters had to use special equipment to remove the three people trapped inside the vehicle.
They were all taken to hospitals.
The crash is under investigation.