3 North Texas students to compete in 2023 Scripps National Spelling Bee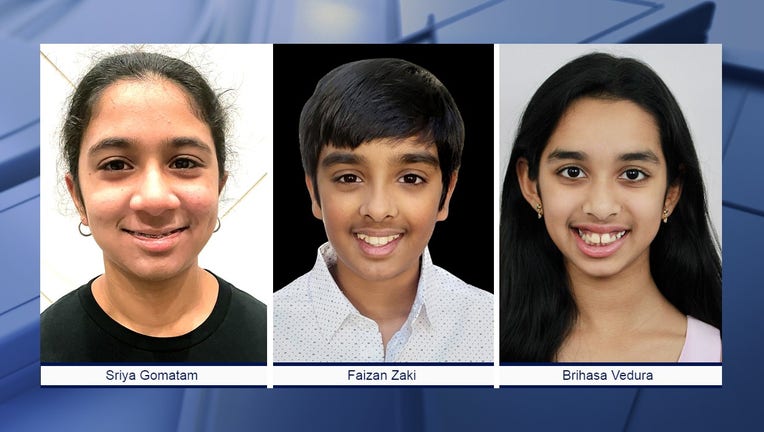 article
DALLAS - Some of the best young spellers in the country will show off their skills this week at the annual Scripps National Spelling Bee.
This year's spelling bee includes 231 spellers ages 0 to 14. Three are from North Texas. 
Sriya Gomatam is a 13-year-old 7th grader who attends Coppell Middle School North. She loves reading, solving puzzles, and crafting, according to her bio on the spelling bee website.
Faizan Zaki is an 11-year-old in the 5th grade at Skaggs Elementary School in Plano. He reportedly has a variety of interests and talents including coding, speed stacking, and solving Rubik's cubes. This is his second time in the competition.
Brihasa Vedura is 10 and attends 5th grade at Bear Creek Intermediate School in Keller. She enjoys traveling, reading, drawing, clay modeling, and reportedly composes her own music on the piano.
A panel of 21 people including five former champions plucked a long list of words hoping to challenge the young minds.
The preliminary round begins Tuesday. 
The finals will be held on Thursday.