3 found dead in Arlington apartment, 4th victim found in car
ARLINGTON, Texas - Arlington police said a man killed his ex-girlfriend and her teenage son and also shot another woman before killing himself Wednesday.
It happened at the Windsprint Apartments on Windshift Drive. A man who was leaving to go to work around 5 a.m. noticed a car with shattered windows and an unconscious woman inside.
After police arrived on the scene, they traced the car to an apartment and found the door had been kicked in.
Inside the apartment, they found the bodies of three other people – 36-year-old Christopher Ryan Baker, 43-year-old Chasity Williams, and a male teenager. There were also two guns found inside the apartment.
Police are investigating the shooting as a murder-suicide.
"Based on the fact that multiple firearms were found in the location and the position of the firearms that were found, they believe that yes the suspect who did this is accounted for and is deceased inside the location," said Deputy Chief Chris Cook with the Arlington Police Department.
Based on what police are hearing from family members, Baker had been in a relationship with Williams. They think he killed Williams and her 15-year-old son, Damajay Williams, then shot himself.
Investigators are still trying to determine how the woman who was found shot in the car is connected to the people who died in the apartment. Police think Baker brought her to the apartment complex before the shootings.
She was taken to the hospital and is expected to survive.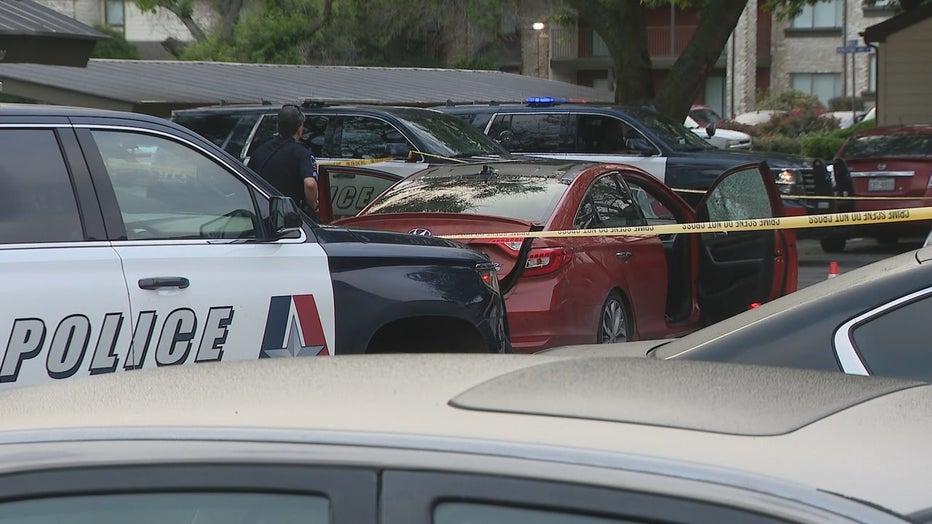 Tiesha Reese, who lives nearby, said she heard several gunshots early Wednesday morning that jolted her awake.
"It was like, pop, pop, pop, pop. Like it's at least five or six in a row," she recalled. "It literally sounded like it was right outside my bedroom window. It was so loud that it scared me out of my sleep. I immediately jumped up, looked out the window, and I didn't see anybody or see anything."
Reese said she's heard gunshots in the neighborhood before and didn't think much of it until she came outside later.
She spoke to her neighbor who made the startling discovery as he was heading to work and noticed he was blocked in by another car. 
"He walked to his car first and he noticed the door was open, so he got out of his car to walk to the car to ask them if they could move the car and that's when he noticed the woman unconscious, bloody," Reese said.
Police said they responded to this location twice before in April. The first was for an argument where no crime occurred.
Details are slim on the second incident. Police said an offense report was taken, but there was no immediate information about the investigation.