2018 Dallas Women's March on Saturday in downtown Dallas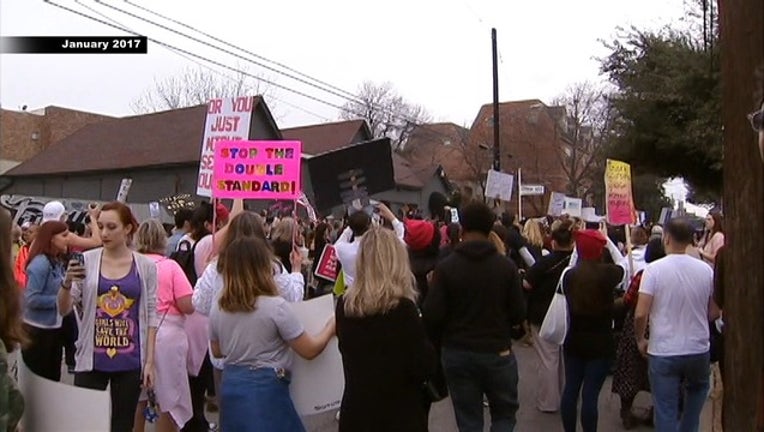 Organizers are putting the final touches on plans for the 2018 Dallas Women's March this Saturday.
The march commemorates one year since the first Dallas Women's March when thousands in Dallas joined cities across the country to stand up for women's rights, equality and social justice.
Organizers announced the details today and touched on the differences women made in 2017, including the "Me Too" movement which shed a light on sexual harassment.
"While this march celebrates an anniversary, it is also a celebration of the difference women made in 2017 and what we will do in future generations. and a celebration of the difference women will continue to make for our communities and families," said Rhetta Bowers, Dallas Women's March chairwoman.
The one-mile march will begin at 10 a.m. at St. Paul United Methodist Church in Dallas and end at Pike Park on Harry Hines Blvd.