2 students from same Mesquite high school accepted into West Point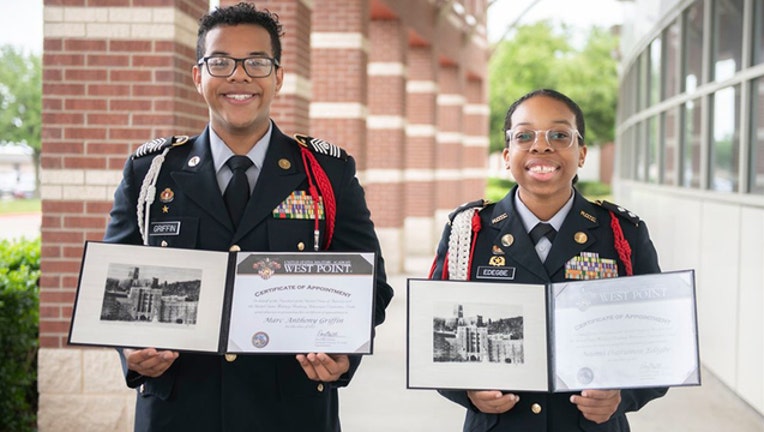 MESQUITE, Texas - Two students at the same Mesquite high school have earned appointments to the United States Military Academy at West Point.
John Horn High School seniors Naomi Edegbe and Marc Griffin will both be going to West Point next school year.
The two take part in Mesquite ISD's Junior Reserve Officer Training Corps (JROTC)  program, which was one of only three school districts in their eight-state brigade to reach the elite status of Honor Unit with Distinction.
Edegbe knew she wanted to be part of the program after she found out what the JROTC had to offer.
"I like the uniform, I like how they look, I like the confidence, and it wasn't something my friends were super excited about. They were like, 'AP, let's do band, let's do orchestra,' and I'm like, 'I want to be a cadet,'" she said in a video released by the school district.