2 shot outside Harry Hines nightclub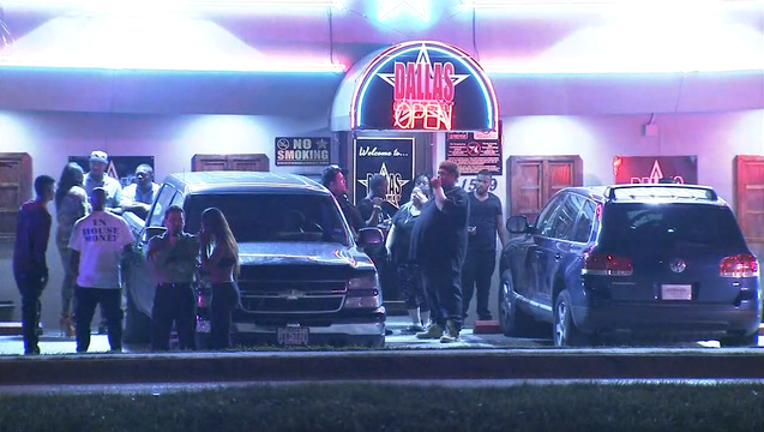 article
DALLAS - Police are looking for a gunman who opened fire outside a Dallas nightclub, killing one person and injuring another.
It happened around 4 a.m. Thursday outside the Dallas Cabaret on Harry Hines Boulevard. Police said a man pulled out a gun and started shooting during a fight.
One man died at the club. Another was taken to the hospital with non-life-threatening injuries.
Witnesses reported seeing the men arguing. They said the gunman fled after the shooting.
Police only have a vague description of the suspect.