2 arrested after overnight high-speed chase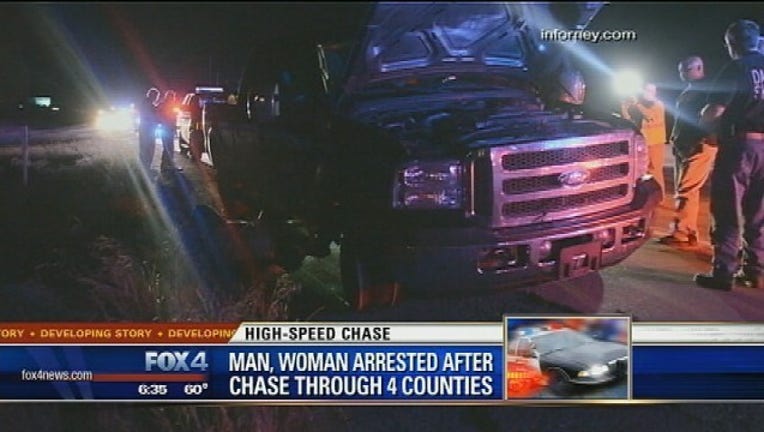 A high-speed chase through four counties ended with two arrests.
It started in northeast Dallas when a Dallas County Sheriff's deputy spotted a stolen truck.
The chase went through Kaufman County, back to Dallas County, through Ellis County before ending in Navarro County.
The driver reached speeds of at least 100 miles per hour, but slowed down a bit after hitting spike strips and losing his two front tires.
He didn't stop until one of the rear tires was also deflated.
He and his female passenger were arrested.
Investigators said they threw guns out of the truck during the chase.