18-year-old suspect wounded by Dallas police identified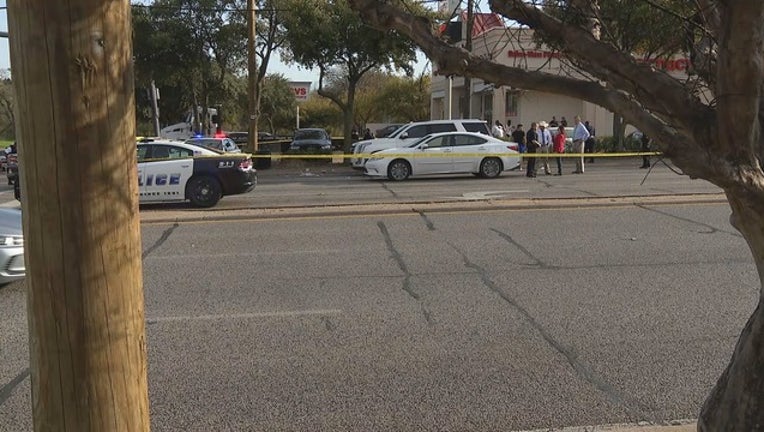 DALLAS - Dallas police have released more information about an officer-involved shooting outside a busy store.
The shooting happened around 4:30 p.m. Friday in the Lake Highlands area, just as people were getting off of work for the week.
Two men had apparently gotten into a heated argument near the CVS on the corner of Northwest Highway and Plano Road. At the same time, an off-duty Dallas officer who was still in uniform and in a marked car pulled up.
Sr. Cpl. Juan Amaya saw 18-year-old Santiago Jasso pull out a gun and shoot the 24-year-old man he was fighting with.
"He got involved, engaged the shooter and got involved in an officer-involved shooting," said Major Jesse Reyes, a spokesman for the Dallas Police Department.
Both Jasso and the victim were taken to the hospital to be treated for non-life-threatening injuries. Jasso is now facing charges for aggravated assault and aggravated assault of a public servant.
Amaya, who has been with the department for almost 15 years, was placed on routine administration leave.
Police have interviewed some witnesses and they do have surveillance video of parts of the incident. But they still want to know more about the motive for the original shooting and the interaction between the officer and the suspect.
It's not yet clear if Jasso pointed his gun at the officer or fired shots at him. That's why police are hoping other witnesses will come forward.
"We know for a fact there were other witnesses around that we did not get an opportunity to interview," Reyes said. "Specifically, if you have any video evidence please come forward."
There's still a lot of basic information about the case police haven't released. They will not say whether the officer was wearing a body camera or how many shots he fired. Detectives took a statement from him on Tuesday.
The suspect's gun was recovered at the scene, police said.