18-wheeler turns over on Bush Turnpike/Tollway ramp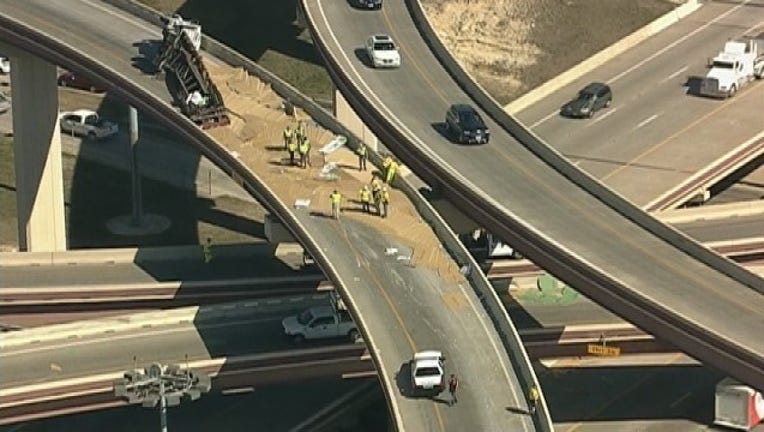 article
An 18-wheeler turned over on its side on a Dallas North Tollway-President George Bush Turnpike ramp created a traffic nightmare in multiple directions on Tuesday.
Footage from Sky4 showed debris from the hauler was on the ramp itself and fell onto other ramps below.
The accident has caused multiple ramps and some lanes on both roads to close for several hours on Tuesday afternoon, but all lanes and most of the ramps re-opened by 4 p.m.