14-year-old faces capital murder charge in baby's drowning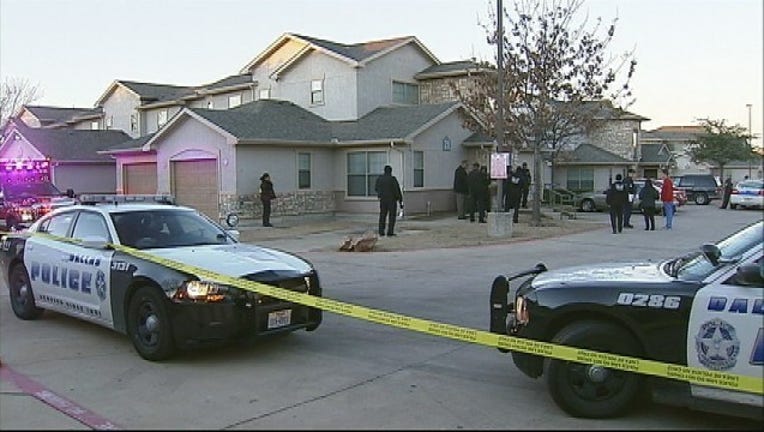 A 14-year-old teen faces a capital murder charge for allegedly drowning a two-month-old inside a Red Bird apartment.
Dallas police were called to the apartment in the 8400 block of Westmoreland Drive around 6:20 a.m. Monday.
Inside officers found a dead two-month-old baby, Justice Hull, with two teenagers.
Police believe one of the teens, a female around the age of 14, drowned the baby. The second teen was a witness and likely not involved.
"The facts of the case are that the 14-year old intentionally drowned the two-month-old infant girl and that's the real tragedy," said Dallas Police Major Robert Sherwin.
The child's biological mother is currently in jail and surrendered the child to CPS. The agency placed the baby in the home where the incident occurred at the request of the mother.
The adult female caretaker had just left for work before the drowning occurred, according to police.
Earlier in the day police said there was a family connection between the suspect and the victim, but clarified later in the day that was not the case after their investigation.
Police said there is a possibility the 14-year-old could face trial as an adult.
.