13-year-old charged with recent graduate's murder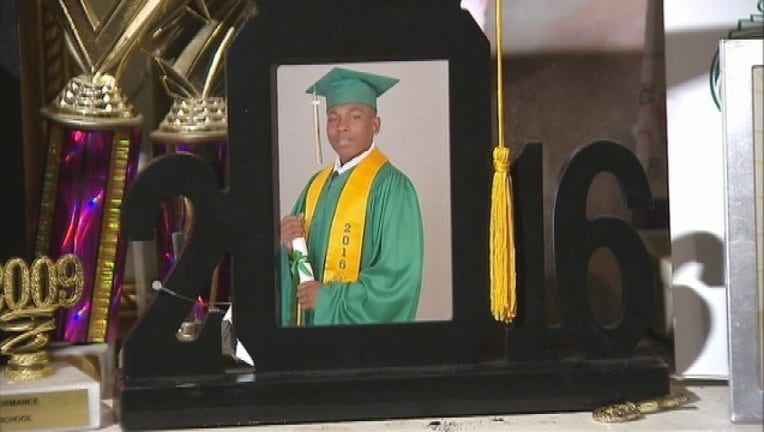 article
DALLAS - Dallas police have arrested a 13-year-old boy for the shooting death of a recent Madison High School graduate.
The suspect was already at the Dallas County Juvenile Detention Center for an unrelated charge. A murder warrant was issued for him on Sunday.
Police did not release the boy's name because of his age, but said he killed 18-year-old Jaylon Jackson during a drive-by shooting on Ezekial Avenue this past Thursday.
Jackson walked across the stage to receive his Madison High School diploma at the beginning of the month. He was ready for the world.
"He did get into juvenile trouble. He got in a little trouble, but he wasn't bad," said Rashida Jackson, his mother. "He wouldn't bother nobody. He didn't hurt nobody like that. So I don't know why they would do him like that."
His mother said she didn't know of anyone he was having trouble with.
The bond for the murder charge was set at $1 million.