Irving ER patient with gun fatally shot by police officers
IRVING, Texas - An armed man with a gun was shot and killed inside the emergency room of an Irving hospital.
It happened around 8 p.m. Wednesday at Baylor Scott and White Medical Center. 
Police said a nurse went to check in on the man in the ER. She noticed that he had a handgun and was acting oddly.
The nurse then contacted hospital police and Irving officers, who were already there doing a DUI blood draw.
When the Baylor officer and three Irving officers arrived, they said the patient fired at them. Officers returned fire, killing him.
FWPD: Officers shoot man who tried to take kids from Fort Worth home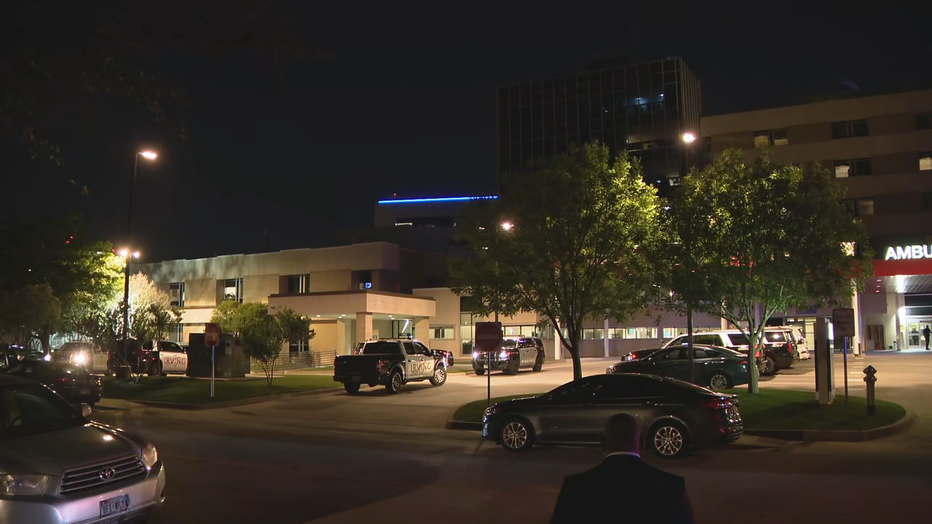 Initially they tried to deescalate things by communicating with the man.
"He was in that room and the officers were confronting him and trying to talk to him to get him to put that gun down. And it escalated to him firing another round, which in turn they felt threatened and fired their guns at him," said Officer Robert Reeves with the Irving Police Department.
The department spokesman said there was no way police could let the man exit the room. There were other patients in the neighboring rooms.
The man's name has not yet been released. Police have only said he was 34 years old.
Police are still trying to figure out why he was admitted to the hospital in the first place and how long he'd been there.