1 drowned, 1 missing in San Antonio flash flooding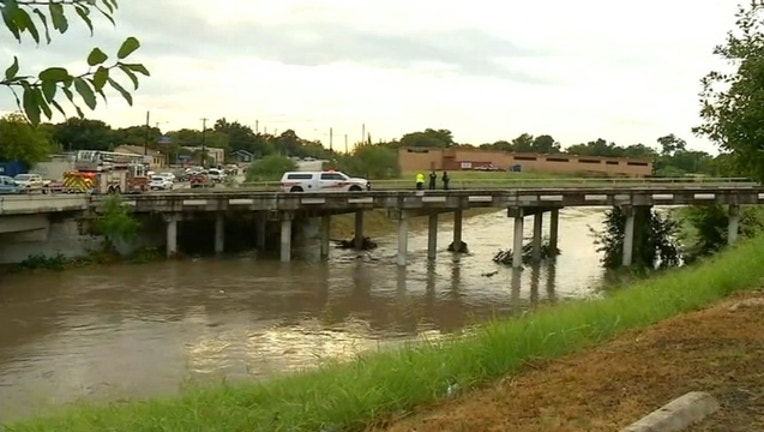 article
SAN ANTONIO (AP) — Flash floodwaters in a San Antonio creek swept four people off their feet, drowning at least one while two others were rescued. One person is missing.
The incident happened as a heavy rain swept through San Antonio about 5:30 p.m. Thursday. The four were walking across Martinez Creek near Interstate 10 in northwestern San Antonio when rapidly rising floodwaters swept them up.
Fire spokesman Christian Bove says one man was able to swim out on his own and another was rescued, but one ran from firefighters and made it harder to rescue the other man. Bove said two hours of searching failed to turn up the missing man, and the operation switched from a rescue to a recovery mission.