1 dead in overnight rollover crash on I-20 in Arlington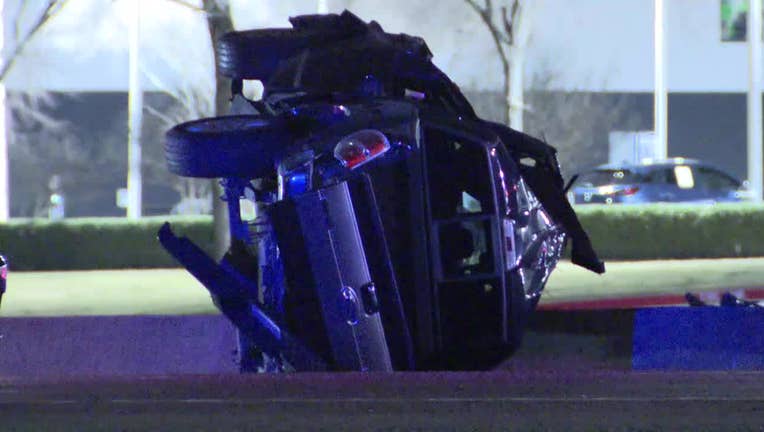 article
ARLINGTON, Texas - One person is dead and there were other injuries reported following a rollover crash on I-20 in Arlington early Sunday morning.
Police said the wreck happened just after 2 a.m., when the 62-year-old driver of a Ford F-150 was weaving in and out of lanes, before sideswiping a Dodge Ram 1500 in the eastbound lanes of the interstate, near Collins Street.
That caused the F-150 to spin into the center median, roll multiple times, before ending up on its side.
READ MORE: 2 dead after overnight crash on I-30 in Fort Worth
The woman who was driving the F-150 was ejected. She was later pronounced dead at the scene. The 47-year-old male passenger was taken to a hospital with serious injuries. Police said neither was wearing a seat belt.
The two people in the Dodge Ram were not seriously injured. The driver of the Dodge Ram is not facing charges, according to police.
Police said that alcohol may have been a factor in this crash.
The crash caused nearby lanes to be closed as crews investigated the cause of the crash.