Dark Chocolate Cherry Oatmeal Cookies

Dark Chocolate Cherry Oatmeal Cookies 
By Kuhlman Cellars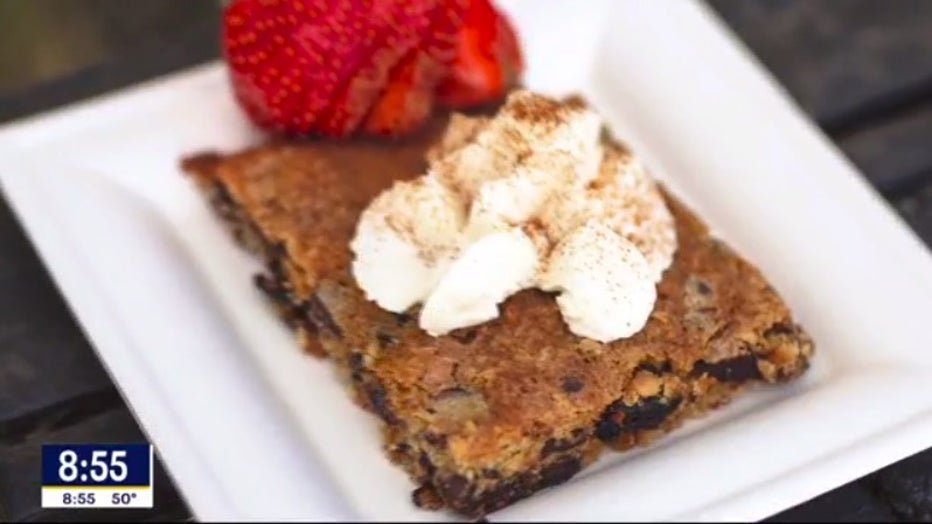 Ingredients:
1 1/4 cups /160g all-purpose flour
1 tsp baking powder
1 tsp cinnamon
1/2 tsp salt
2 sticks unsalted butter, softened
1 cup / 170g dark brown sugar (packed)
2 large egg
6 TBSP Bourbon Barrel Aged Maple Syrup (we recommend Crown Maple Syrup)
1 cup/90 g old-fashioned oats
2 cups dark chocolate chips
1 cup dried cherries, coarsely chopped
1. Position rack in center of oven and preheat to 350°F
2. Line large rimmed baking sheet with parchment paper.
3. Whisk flour, baking soda, cinnamon, and salt in a medium bowl to blend, set aside.
4. In a separate bowl, using an electric mixer beat butter and sugar in a large bowl until smooth. Then, beat in eggs and maple syrup.
5. Add flour mixture and oats and stir until blended.
6. Add chocolate chips and cherries and stir by hand until incorporated.
7. Using a spoon, portion out individual cookies on baking sheet.  Bake 12 - 15 minutes or until golden brown.
8. Enjoy while warm with a dollop of cinnamon-dusted whipped cream.
Suggest Wine Pairing:  a full-bodied red wine such as Barranca or Ignis goes amazingly well with the deep, rich flavors of the cookie.  Of course, enjoy them on their own as well!