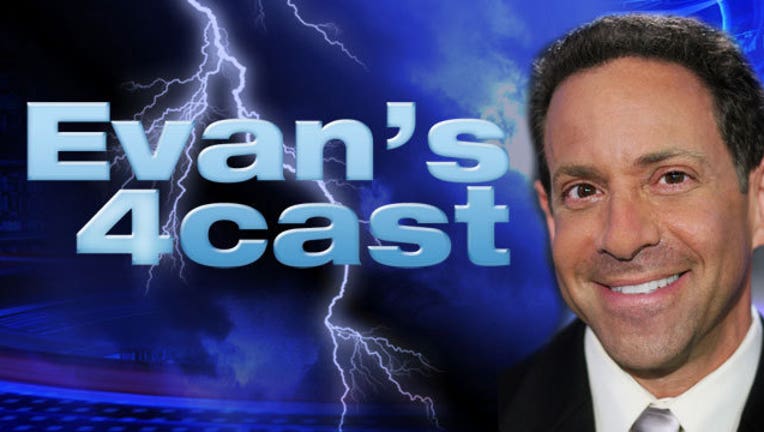 June ends quiet, but still may see a few Fireworks prior to the 4th!
With a strong CAP in place, today and tomorrow will be typical summer days. Humid, and getting hotter with an increasing south breeze . Low clouds each morning will yield sun and highs in the 90s. Today is mid 90s (Heat Index up to 102) and tomorrow is mid to a few upper 90s (Heat Index near 105).
A cold front in Oklahoma will still trigger strong storms at night, some of which will get into NTX overnight into Sat. AM. Best chances are DFW and north, with the main threat gusty winds. They will weaken by Saturday morning...and clouds may break for some sun. With the front stalled north of the MPLEX, it will still be muggy and there may be a few storms that redevelop PM...mainly north. Highs low 90s.
By Saturday night, the front retreats back north and that leaves us HOT and humid from Sunday into the 4th of July (Tuesday). Highs mid to a few upper 90s with partly sunny skies and south winds.
There is a chance for a few storms in Oklahoma to clip northern areas Tuesday evening...and we'll have to watch for the same on Wednesday.