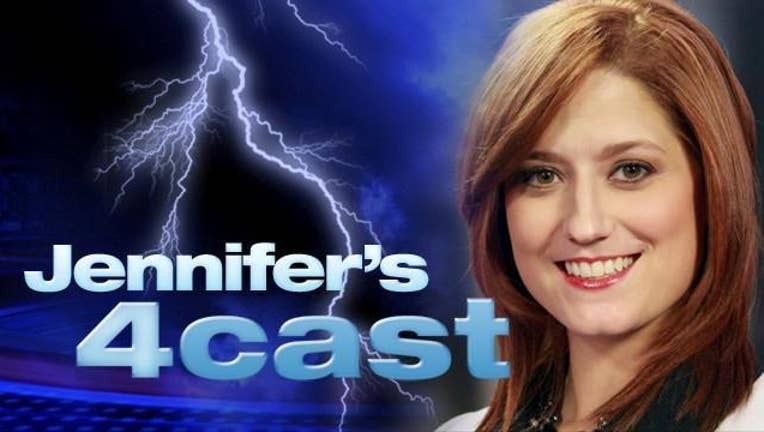 article
Not quite as much sunshine today as we might like, but still a nice day all in all. There's a 10% chance of an isolated storm in the afternoon, so you may want to keep the WAPP handy if you have outdoor plans. Highs today should top out around 97° with partly sunny skies and light winds.

Tonight, clouds clear out with dry conditions and a low around 76°.

This week brings consistent highs in the mid to upper 90s with a slight chance of rain (especially SE of the Metroplex) Tuesday into Wednesday.