Hail pummels majority of North Texas, tornado reported in Fannin County
DALLAS - Severe storms fired up across North Texas Monday evening, snarling the rush-hour commute for thousands of drivers and leaving behind plenty of hail.
The National Weather Service will investigate at least one tornado in Fannin County from Monday's storms. It reportedly touched down near Leonard and Trenton, just south of Bonham. There are reports of damage to structures in the area off Highway 78. NWS will likely be out there Tuesday to survey the damage.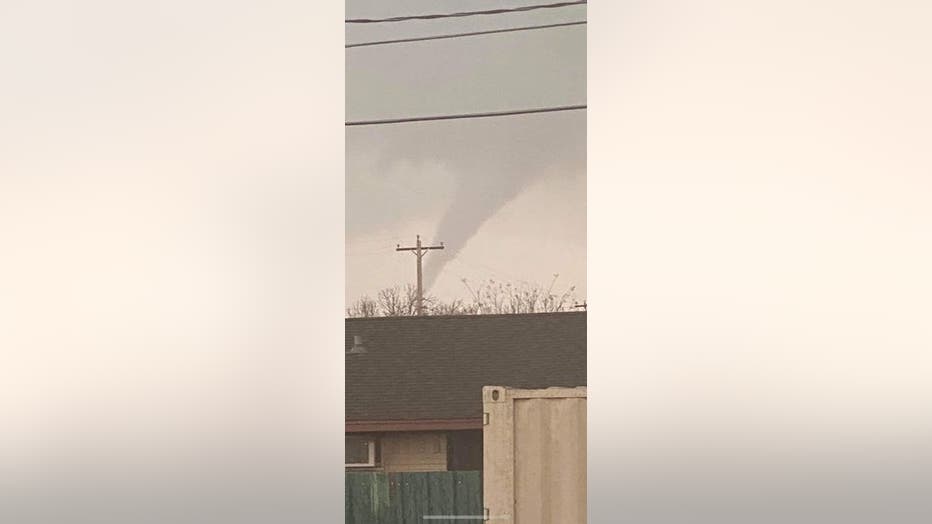 For the rest of North Texas, it was mostly heavy rain and some hail. 
Parts of Rockwall saw so much hail that it looked like snow on the ground when it was done.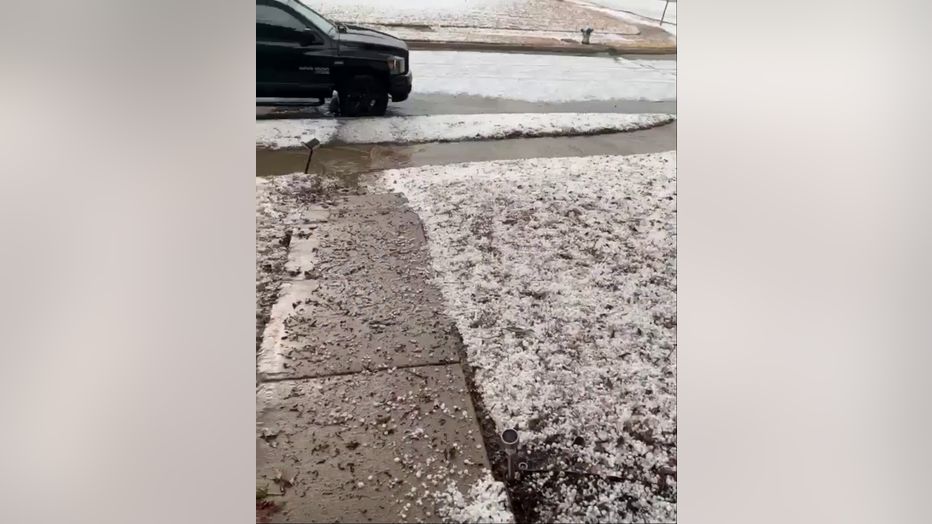 For the most part, the hail was small and short-lived, although some areas got it worse than others.
The fast-moving thunderstorms brought heavy rain, lightning and hail to people living east of Interstate 35 E.
Near SMU's campus in Dallas, people saw dime to quarter size hail.
Drivers coming home from work Monday evening got pelted by small hailstones.
Over in Mesquite, a sudden burst of hail near Town East Mall caused drivers to quickly take cover at gas stations.
The hail picked up in size as the severe storms moved into Collin County. 
In Prosper, a FOX 4 viewer sent a video of hail splashing into her backyard pool. 
Hail also fell across Frisco.  One homeowner snapped a video of marble-sized hail along with dark clouds.
One picture even shows unwavering roofers working through it. 
The worst of the weather wrapped up before 7 p.m. A Severe Thunderstorm Watch was issued for the majority of North Texas until 10 p.m., but it was canceled early.