From dry to humid to stormy again!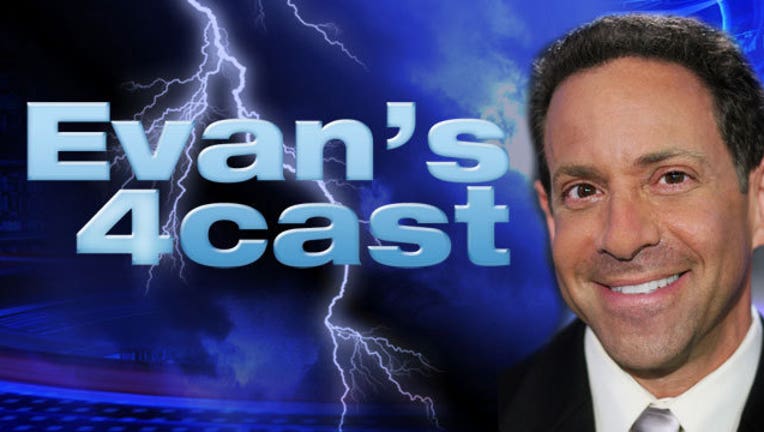 The "washing machine forecast"...where we RINSE and REPEAT!
After a quiet day today, we get more storms, then another chill!
Cool morning air gives way to a gusty afternoon wind along with partly sunny skies as a warm front develops across the area. Highs in 70s from DFW north/east to low 80s south/west.
Moisture increases tonight...with a south wind continuing. Dewpoints rise, and low clouds will develop.
Friday starts gray, with breaks developing to push temps well into the 80s and HUMID! As the warm front hangs up north of the Metroplex, we will keep a low coverage (20%) for storms toward evening hours which may grow to 30% overnight...once again mainly for areas NORTH and WEST of the Metroplex. Highest risk is the Red River. Any storms that form would be severe though, with large hail possible.
Saturday will be MUGGY. Mostly cloudy. Can't rule out a few showers/storms in the morning BUT the main push will be afternoon and evening with fairly widespread storms possible. Some will likely be severe as well with heavy rain possible. the showers will linger into the nighttime hours as well as a cold front pulls through.
Sunday will be WINDY and CHILLY! Gray skies will break for some PM sun but highs ONLY in the 60s.
Next week starts quiet...70s Monday, Low 80s Tuesday. Low chances for storms Wednesday before returning to rather pleasant air to finish the week!