Dallas weather: Rain, storms expected Thursday, Friday, Sunday
The next few days could be stormy in North Texas.
A lead disturbance crossed over the area and brought scattered showers and a few rumbles of thunder on Thursday.
Because of the rain Globe Life Field in Arlington had to close the roof in the middle of the game for the first time ever.
Then, a pacific cold front moves into North Texas on Friday.
Parts of North Texas, mostly to the east, could see showers and storms with gusty winds and a possibility of some quarter-sized hail.
This will mainly be after midday through the afternoon.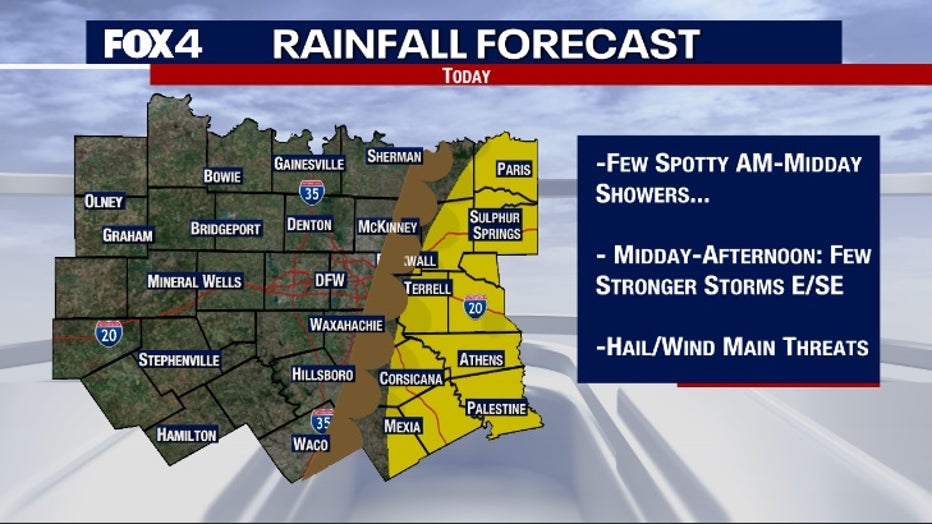 There is also elevated fire danger out west on Friday afternoon due to dry and windy weather.
After the front clears, highs will soar into the low 80s!
Things will stay dry and breezy on Saturday before storm chances return on Sunday.
READ MORE: Tornado-spawning storms could get worse as world warms, study finds
An upper-level disturbance will bring scattered showers and thunderstorms.
A few of those storms could be strong with hail and gusty winds.
7-Day Forecast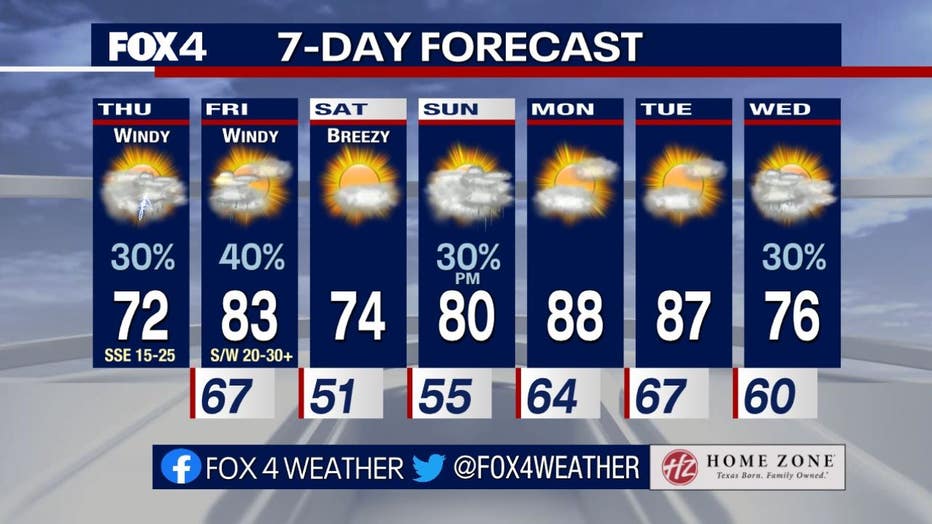 After the storms this Sunday, things will get quite warm.
Temperatures on Monday will climb to the high 80s on Monday and Tuesday.
Storm chances return for some areas on Wednesday.