Dallas weather: Storms bring rain to the Metroplex, with tornadoes reported in eastern counties
Severe storms spawned a tornado outbreak in parts of North Texas Friday afternoon. Much of the Metroplex only saw high winds, rain, and some hail but avoided any tornadoes. 
DOWNLOAD THE FOX 4 WAPP FOR WEATHER UPDATES, LIVE RADAR AND MORE
Tornado Damage in Lamar County
Possibly the hardest hit area was in northern Lamar County in and around Paris.
In Chicota, about 15 miles northwest of Paris, several neighborhoods suffered extensive damage from a large wedge tornado that touched down late in the afternoon.
Video shows the tornado that touched down in the Paris area.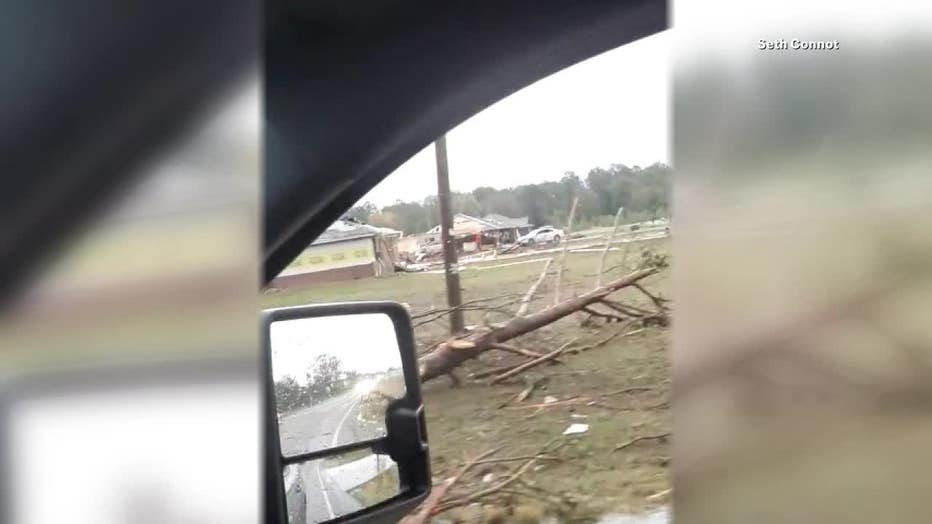 The National Weather Service will likely survey the area Saturday to assess just how strong the tornado was. 
Over in the small town of Powderly, one home off Highway 271 had its roof torn off.
Several roads in the area were closed due to accidents and downed power lines.
The Lamar County Emergency Management says at least 50 homes were either damaged or destroyed. Ten people were hurt, but there were no fatalities.
Hopkins County family rescued from tornado-damaged home
Another apparent tornado touched down in the Sulphur Springs area in Hopkins County, causing extensive damage to some homes. The storm passed through the area around 5:30 p.m.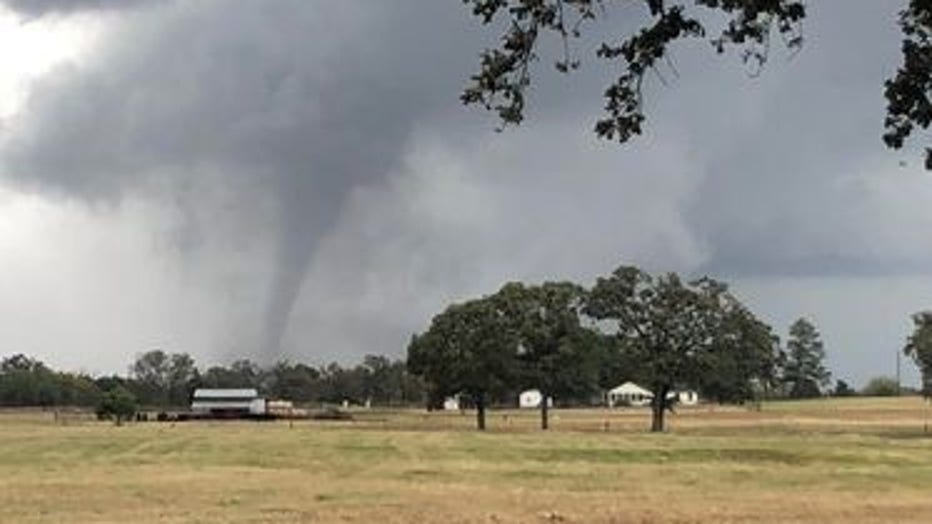 A reported tornado touched down in the Hopkins County town of Sulphur Springs Friday afternoon. (Photo: Allen Hall)
Video shows a home that was destroyed by the tornado near the intersection of FM 1165 and FM 1567. The cars and trucks parked at the home were crushed under the home. Trees in the yard were toppled. The family that lives there had to be rescued.
"This was first structure it encountered," explained Hopkins County Deputy Fire Marshal Rodney Caudle. "The people were in their truck fixing to leave and actually ended up being trapped in their truck."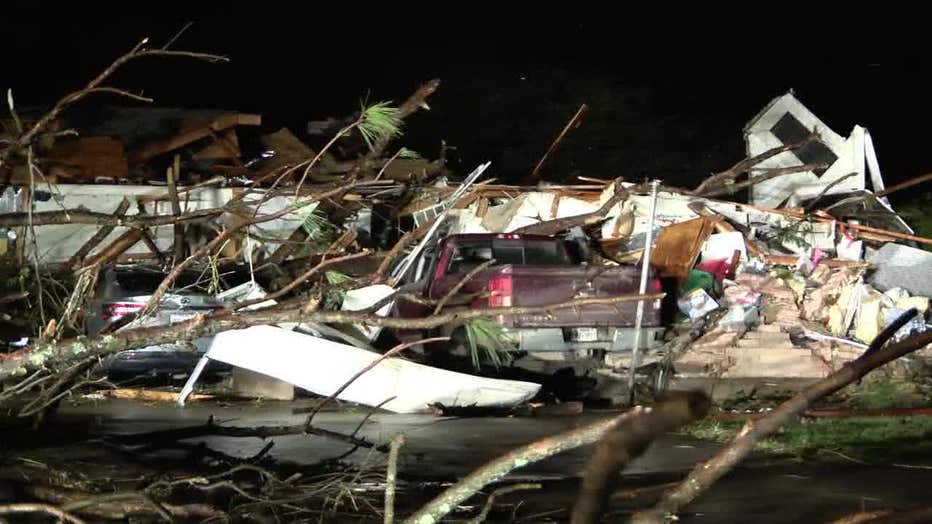 The deputy fire marshal says several more homes in the area suffered major damage.
So far, there have not been any injuries or deaths from the tornado.
Tornado damages buildings in Athens
A tornado-warned storm damaged buildings in Athens Friday. 
The worst damage appeared to be centered around the Athens Steel Building Corporation facility on the north side of town. A portion of the structure appears to have collapsed and debris covered a nearby road.
Trees and power lines are also down in other parts of the city. 
Emergency management officials did not immediately return calls seeking information on any possible injuries. No injuries have been reported. 
7-Day Forecast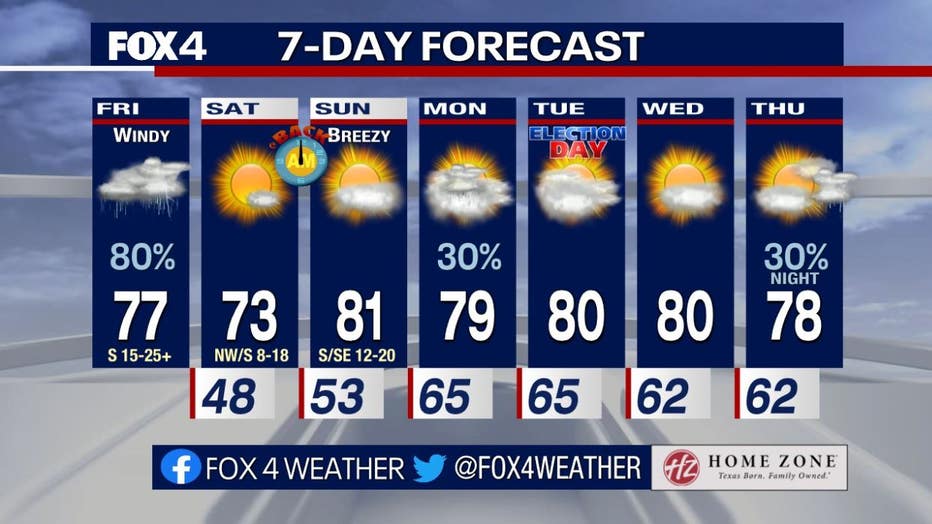 After the two storm events, things will be pretty nice over the weekend.
There will be a cool start to Saturday before things warm up a bit on Sunday.
There is a chance of some rain on Monday, before a cloudy, but dry day for Election Day.
Don't forget to turn your clocks back on Saturday night!