Zeke Elliott, Dak Prescott show off phallic water pistols during Key West outing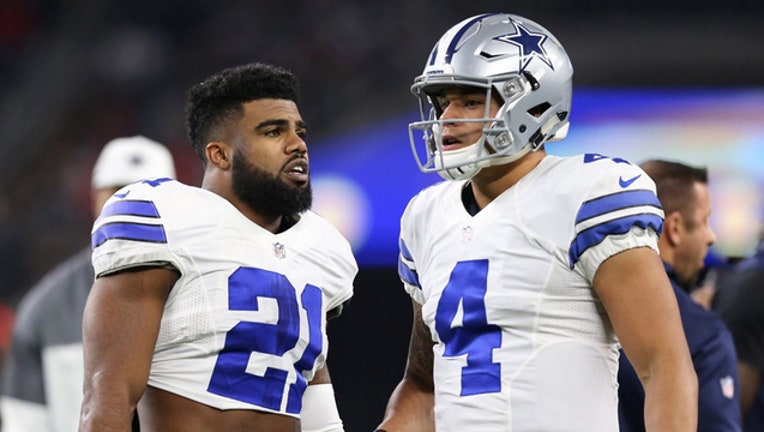 Dallas Cowboys stars Dak Prescott and Ezekiel Elliott were "packing heat" while bar hopping with several teammates in Key West on Friday night. According to TMZ, the players were carrying squirt guns shaped like penises as they went from bar to bar in the popular vacation destination.
Pictures obtained by the outlet show Elliott with his toy squirt gun holstered behind a fanny pack as he walked through the crowded dance floor at Rick's Bar. Another picture shows Elliott and Prescott in the act of purchasing the phallic pistols at Shorty's Market.
Employees at Shorty's told TMZ that the two were cordial and bought the squirt guns as a joke before they hit the town.
Elliott posted a picture on Snapchat last Thursday of several Cowboys' offensive lineman on a private jet. He captioned the image "fishing trip with the boys."
The penis pistol purchases were snapped by onlookers in Key West. There's no word of any discipline for the gag gifts and it's unlikely any would occur.
The running back spent much of last season fighting a six-game suspension that was handed down after allegations of domestic violence were made against Elliott by an ex-girlfriend. After several injunctions, Elliott eventually served the suspension late in the season. He was never formally charged in the matter.
Dak, Zeke and the Cowboys kickoff the 2018 season on FOX4 against the Carolina Panthers on Sept. 9.