Young Dak Prescott fan gets to practice with Cowboys through Make-A-Wish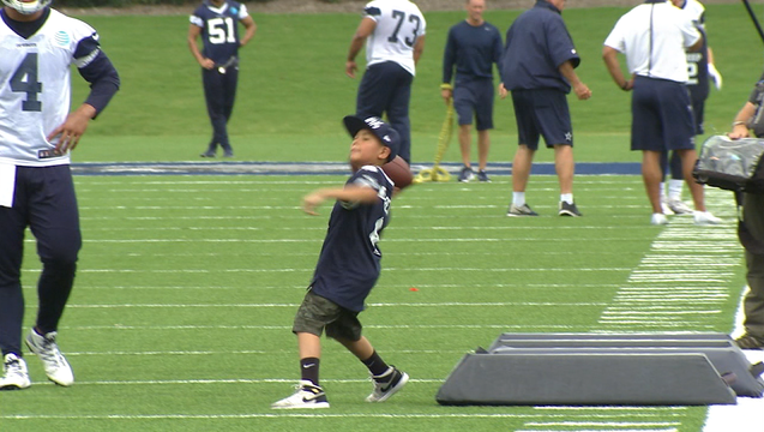 article
A young face was one of the stars at Cowboys minicamp Wednesday.
Through the Make-A-Wish foundation, nine-year-old Raymond "Ray-Ray" Melgarejo got to practice with the Cowboys and hang out with his family in their locker room.
At practice, Ray-Ray threw passes and handed the ball off to Ezekiel Elliot. He wore a personalized jersey with his own last name and Prescott's No. 4.
He even made an appearance at the quarterback's media session, asking Prescott what made him want to become an NFL player.
"Good question. He's better than y'all," Prescott told the group of reporters huddled around his locker after answering.
Prescott also spoke about what it means to the team to have Ray-Ray around.
"I hope it's something they'll never forget for the rest of their lives," the quarterback said. "Me and the guys definitely enjoy it; the quarterbacks having Ray-Ray go through drills with us. He's got a nice arm. He may have a chance at this."