Yanks deal Beltran to Rangers for former 1st-round pick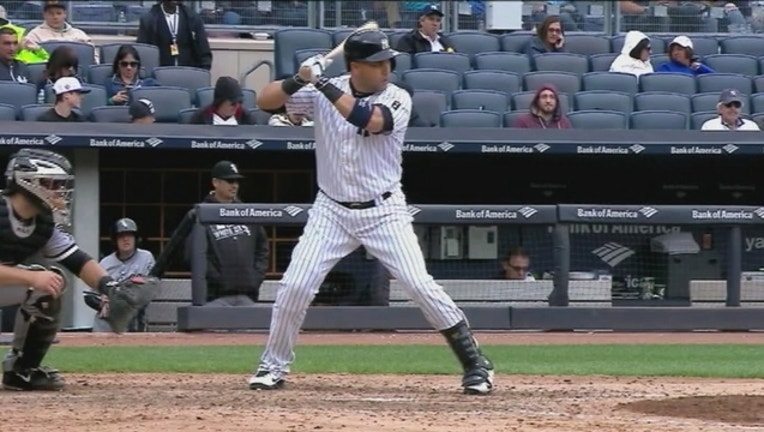 article
NEW YORK (AP) — The Yankees stepped up their rebuilding Monday, trading outfielder Carlos Beltran to the AL West-leading Texas Rangers for right-hander Dillon Tate, the fourth overall pick in the 2015 amateur draft, and two other pitching prospects.
Texas also sent the Yankees right-handers Nick Green and Erik Swanson, both selected in the 2014 draft. Green was taken in the seventh round and Swanson in the eighth. New York agreed to send Texas cash to offset part of Beltran's $15 million salary.
A 39-year-old switch-hitter, Beltran has been the Yankees' top offensive player, leading the team with a .304 batting average, 22 homers and 64 RBIs. Beltran's trade follows deals that sent relievers Aroldis Chapman to the Chicago Cubs and Andrew Miller to Cleveland.
Beltran signed a $45 million, three-year contract before the 2014 season but played with an elbow bone spur during much of his first season in New York and got off to a slow start in 2015 following surgery. He will be eligible for free agency after this year's World Series.
He was traded from Kansas City to Houston in June 2004 and from the New York Mets to San Francisco in July 2011. While he has appeared in the playoffs with the Astros, Mets, Cardinals and Yankees, Beltran remains in search of his first World Series title, as do the Rangers.
A nine-time All-Star after making this year's AL roster, Beltran has a .281 career average with 414 home runs.
Slugger Prince Fielder, who had been the Rangers' primary designated hitter, had season-ending neck surgery last week. Right fielder Shin-Soo Choo is eligible to come off the disabled list later this week after dealing with lower back inflammation.
The Rangers have an AL-high 62 wins after a four-game series sweep of the defending World Series champion Royals. Combined with a three-game losing streak by Houston, the Rangers' division lead has grown to six games, their biggest gap since the All-Star break after leading by as many as 10 games in late June.
Tate, 22, received a $4.2 million signing bonus from the Rangers and is 3-3 with a 5.12 ERA this year in 16 starts and one relief appearance for Class A Hickory in the South Atlantic League.
Just 52-52 entering Monday, the Yankees could be headed to their first losing season since 1992 and likely will get their highest draft position in year.
Outfielder Clint Frazier, the fifth overall pick in the 2013 draft, was acquired by the Yankees from the Indians on Sunday. Shortstop Gleyber Torres, a top Dominican prospect, was obtained from the Cubs.
____
AP Sports Writer Stephen Hawkins contributed to this report.