With 1-0 loss to Colombia, US finishes 4th in Copa America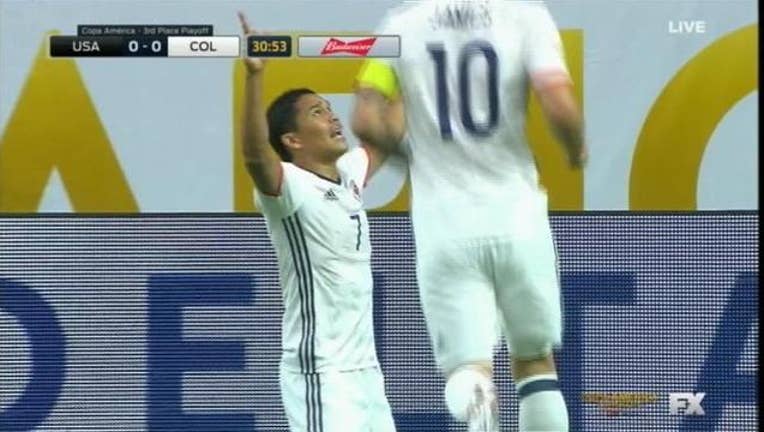 article
GLENDALE, Ariz. (AP) — Carlos Bacca beat goalkeeper Tim Howard by sliding to poke in a headed cross in the 31st minute, and the United States finished fourth in the Copa America with a 1-0 defeat against Colombia on Saturday night.
After losing to Argentina 4-0 in the semifinals, the 31st-ranked U.S. was beaten by No. 3 Colombia for the second time in the 16-nation tournament.
Bobby Wood came closest to scoring for the U.S. when he hit a post in the 62nd, one minute after Colombia's Juan Cuadrado hit the underside of the crossbar.
The U.S. matched its previous best finish in the tournament, fourth in 1995 at Uruguay.
Argentina plays Chile for the title on Sunday night in East Rutherford, New Jersey.