White Sox ace Chris Sale scratched for 'clubhouse incident'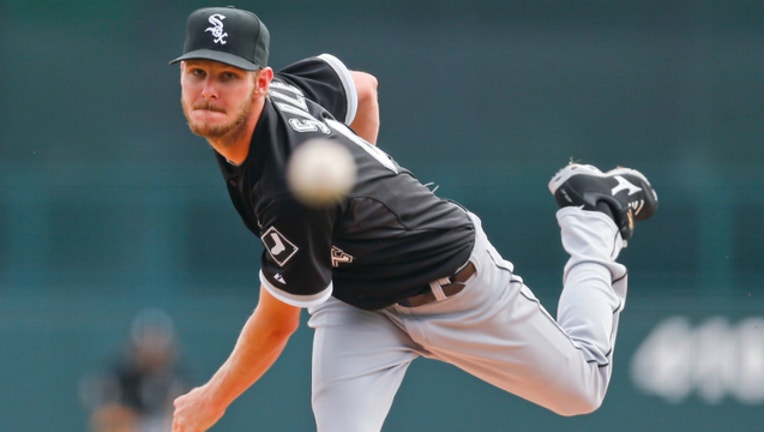 article
CHICAGO (AP) — Chicago White Sox ace Chris Sale has been scratched from Saturday night's start against the Detroit Tigers after he was involved in what the team says was a "non-physical clubhouse incident."
The White Sox declined to describe the incident, but said it's "currently under further investigation by the club" and that Sale was sent home from the park.
The move was announced less than a half hour before the game was scheduled to begin. Sale was going to attempt to become the first 15-game winner in the majors.
The White Sox planned to use multiple relievers in his place. The start of the game was delayed by rain.
With the White Sox fading from playoff contention, Sale's name has been mentioned as a possible trade target for contending teams.
The left-hander is 14-3 with a 3.18 ERA.