Villa scores twice, NYCFC beats FC Dallas 3-1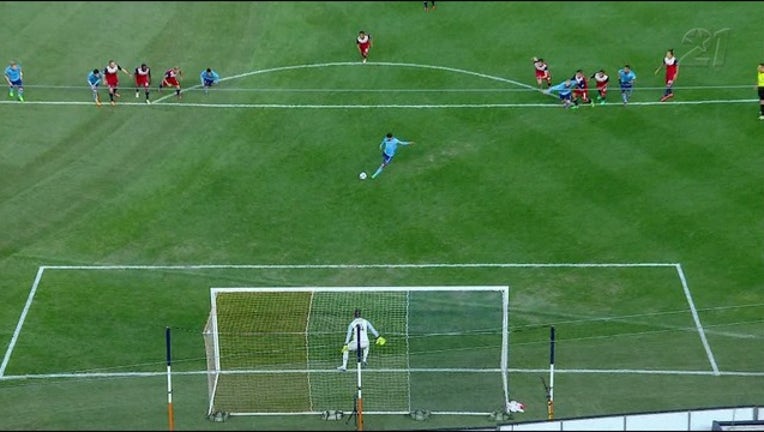 NEW YORK (AP) - David Villa scored two goals to help New York City FC beat FC Dallas 3-1 on Sunday night.
Villa converted from the spot to give NYCFC (6-1-2) a 2-1 lead in the 36th minute after Reto Ziegler was called - after video review - for a hand ball in the area.
New York City's Jesus Medina opened the scoring in the third, poking home a putback Jo Inge Berget's shot that was stopped by Jimmy Maurer. Villa stole it on the left side, beat a defender and dropped it to Anton Tinnerholm who first-timed it back to Villa near the goal line. Villa tapped it to Berget, whose one-timer was deflected by Maurer off the far post, but Medina was there for the side-net finish from point-blank range.
Santiago Mosquera answered for FC Dallas (3-1-3) in the 10th minute, rolling a feed from Maximiliano Urruti past goalkeeper Sean Johnson. Urruti stole it near midfield, cutback to evade a defender and then tapped it with the outside of his foot to Mosquera, who took a dribble before side-netting the finish from the top of the box.
Villa, who missed three games in March due to a quadriceps injury, capped the scoring with his fourth goal of the season in the 69th minute.
Dallas came in without having conceded a goal in 208 minutes.