USC, Ohio State much different memories of AT&T Stadium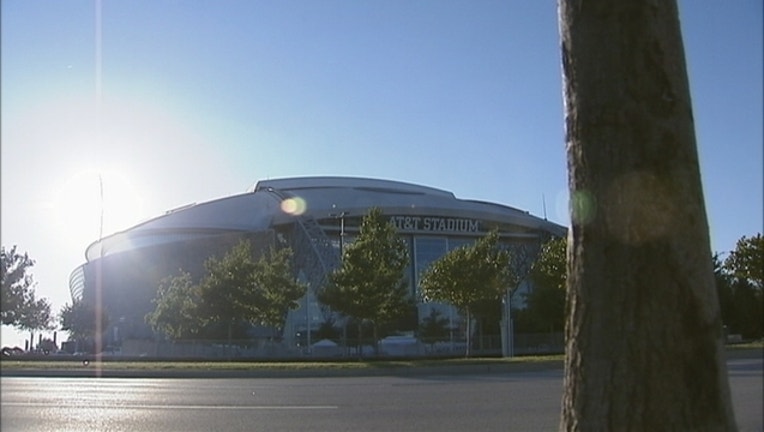 article
DALLAS (AP) - Southern California running back Ronald Jones would rather forget about his last trip home to play a game.
So would all of his Trojans teammates who were part of that 2016 season opener in the home stadium of the NFL's Dallas Cowboys, a 52-6 loss to Alabama that was USC's most-lopsided setback in a half-century.
"We've definitely got to get that sick taste out of our mouths," said Jones, who is from the Dallas suburb of McKinney. "We're doing everything we can to not go through that again. ... I don't ever want to be associated with that."
The eighth-ranked Trojans (11-2) get that chance in the Cotton Bowl on Friday night against No. 5 Ohio State (11-2), a team with drastically different memories of its only previous game at AT&T Stadium.
When the Buckeyes walked into the stadium in Arlington earlier this week after getting to North Texas, highlights of their national championship victory there three seasons ago were being shown on the large video board that hangs over the field.
"It comes right back to you, that feeling of winning a national championship here," senior defensive tackle Tyquan Lewis said.
"I remember the confetti falling after the clock hitting zero. And, wow, you just won the first national title in the playoff era, which is really cool," said junior receiver Terry McLaurin, now a team captain who was redshirting that season. "Now it's different for me because my role is different. I'm playing a more prominent role in offense. And freshman year I was trying to get the defense ready."
In 2014, the first season of the four-team College Football Playoff, Ohio State beat Oregon 42-20 for the national title.
This season, the Big Ten champion Buckeyes were the first team outside the top four for the playoff field.
That loss by USC to Alabama was part of a 1-3 start in 2016, when Sam Darnold didn't take over as the starting quarterback until the fourth game. The Trojans finished last season with a nine-game winning streak capped by a Rose Bowl victory over Penn State, and are Pac-12 champions this year.
"We're so much different with our confidence and culture and the guys playing together. It's such a different atmosphere on this team," junior linebacker Cameron Smith said. "By no means am I saying that we have revenge on the stadium, but we all remember the feeling and know exactly how it felt, probably the worst loss a lot of us have taken. So it means something to us to be back here. It's significant to how far we've come."
USC has certainly adjusted under defensive coordinator Clancy Pendergast, whose third stint with the Trojans began with that debacle against the Crimson Tide. But he has since seen players get acclimated to his 5-2 defense, where they have more single-gap responsibility in an effort to be more disruptive for offensives.
"I think we glued as a group last year, made strides in a lot of areas," Pendergast said.
Now the Trojans get to end his second season back in the stadium where their time with Pendergast started with a bad performance.
"I'm sure there is (motivation). There's some familiarity there obviously because we have played a game there," he said. "So the guys that do have experience have a feel for coming back to it."
Senior linebacker Uchenna Nwosu described the Trojans as blessed for having another opportunity at AT&T Stadium.
"I just want to forget that whole (Alabama) game to be honest. I don't want to remember nothing about it," Nwosu said. "Being able to go out the stadium a champion for the last time would be an awesome feeling for me."
___
More AP college football: https://collegefootball.ap.org and https://twitter.com/AP_Top25