UCF tops short-handed SMU 52-37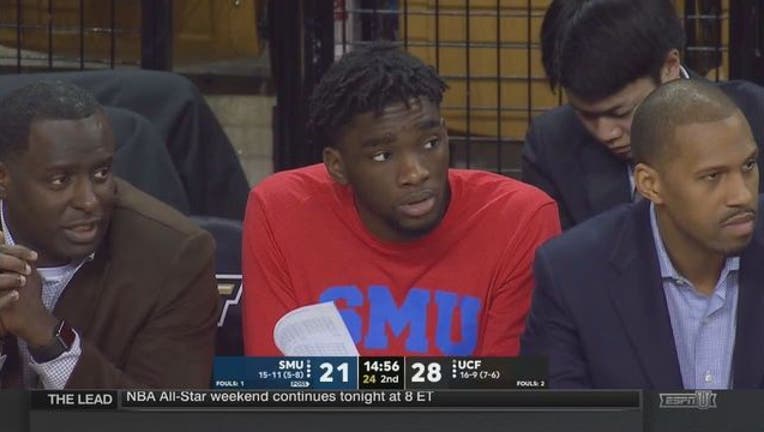 article
ORLANDO, Fla. (AP) - A.J. Davis scored 19 points, with a career-best four 3-pointers, and grabbed 10 rebounds for his seventh double-double of the season and Central Florida cruised past short-handed SMU 52-37 on Saturday.
SMU was without its leading scorer Shake Milton, averaging 18 points, due to a right-hand injury. The 37 points tied UCF's all-time, fewest points-allowed record.
Dayon Griffin added 10 points for UCF (17-9, 8-6 American), which is keeping pace in the race for a first-round bye in the conference tournament.
Davis got a friendly roll on an open 3-pointer from the corner to give UCF an 11-1 lead. In the second half, Ceasar DeJesus and Davis hit 3-pointers on back-to-back possessions during a 9-0 run for a 51-30 lead with six minutes left.
Ben Emelogu II scored 12 points on 3-of-10 shooting for SMU (15-12, 5-9), which was 11 of 43 (25.6 percent) from the field. The Mustangs have lost five straight games.