Thunder beat Mavericks 119-108 for 3-1 lead in testy series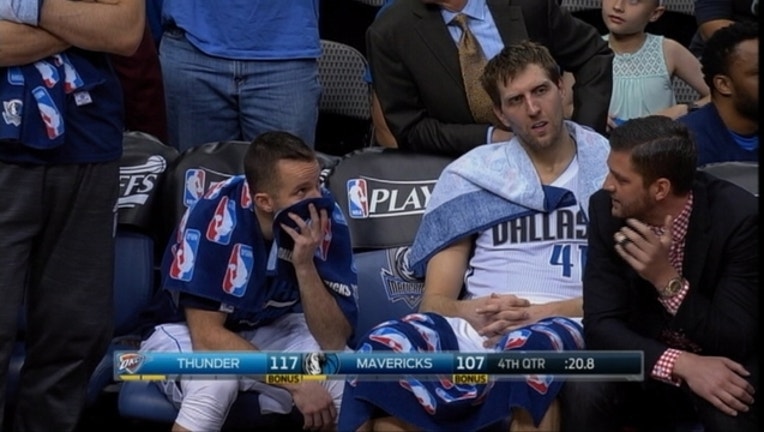 article
DALLAS (AP) — Russell Westbrook had 25 points and 15 assists, and the Oklahoma City Thunder beat the Dallas Mavericks 119-108 on Saturday night, taking a commanding 3-1 lead in a testy first-round series that got quite a bit testier.
Enes Kanter had his second straight playoff career high with 28 points for the Thunder, who never trailed in two games in Dallas after the Mavericks evened the series with a one-point win in Oklahoma City following a 38-point loss in the opener.
Kevin Durant scored 19 points before he was ejected in the final minute for a flagrant foul on Dallas' Justin Anderson. It was the last of several tense moments, and Dallas team security had to make sure Durant didn't leave the court in front of the Mavericks bench.
Dirk Nowitzki had 27 points and eight rebounds for the Mavericks.