Texas suspends 3 players for Texas Bowl vs Missouri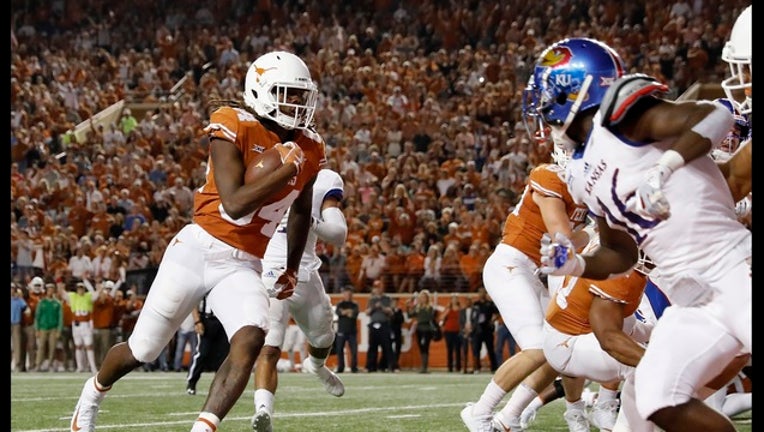 article
AUSTIN, Texas (AP) - Texas has suspended three players for the Texas Bowl next week against Missouri, the latest challenge in an up-and-down season for first-year coach Tom Herman.
Sophomore receiver Lil'Jordan Humphrey, freshman running back Toneil Carter and junior tight end Garrett Gray were benched for Wednesday's game in Houston for an unspecified violation of team rules. Texas also said defensive tackle Chris Nelson will miss the game against Missouri (7-5) with an elbow injury.
The Longhorns (6-6) are in danger of suffering their third straight losing season, the first two under coach Charlie Strong.
Humphrey and Carter were critical to the offense this season. Humphrey ranked second on the team in receptions with 37 for 431 yards. Carter gained 252 yards rushing with a 4.8 yard average. He made two starts but was then replaced by another freshman, Daniel Young.
Gary played sparingly, but Texas is very thin at tight end, a condition that became more severe when Chris Warren left the team after announcing that he plans to transfer. Nelson made 18 tackles in 11 games as a rotation player.
Herman already faced a shortage of players, too.
Junior left offensive tackle Connor Williams, a first-team All-American in 2016 who missed seven games this season, is skipping the bowl game to enter the NFL draft, as is junior safety DeShon Elliott, a first-team All-American this season. A third junior, corner Holton Hill, was suspended late in the season and also is leaving for the NFL.
Still uncertain is the status of junior linebacker Malik Jefferson, a second-team All-American who has a turf toe injury.
___
More AP college football: www.collegefootball.ap.org and https://twitter.com/AP_Top25