Texas Rangers select Jack Leiter with 2nd pick in 2021 MLB Draft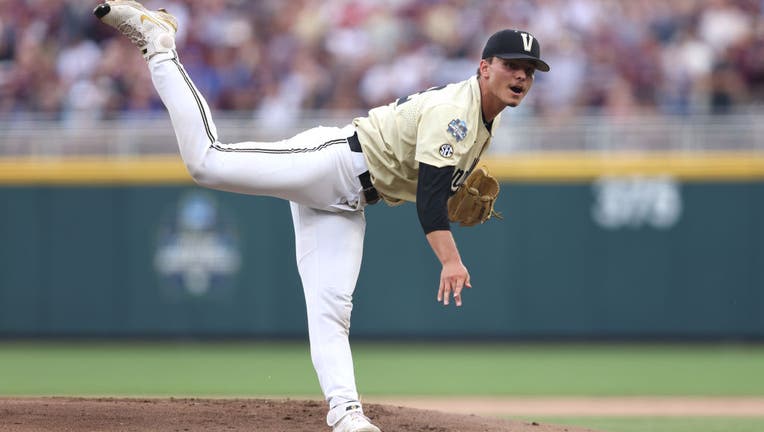 With the second overall pick in the 2021 MLB Draft, the Texas Rangers selected pitcher Jack Leiter from Vanderbilt University.
The 21-year-old is the son of former big league pitcher Al Leiter.
Leiter was Golden Spikes Award finalist and tied for NCAA Division I lead in strikeouts last season.
The Rangers grabbed Leiter with the second pick, landing a right-hander with a mid-90s fastball and two overpowering breaking pitches.
Leiter is the son of former big league All-Star pitcher Al Leiter. His repertoire that could play near the top of a big league rotation. He was 11-4 with a 2.13 ERA with the Commodores, including a no-hitter against South Carolina. He struck out 179 in 110 innings.
The Associated Press contributed to this report.