Texas A&M coach apologizes for tweets on player's reversal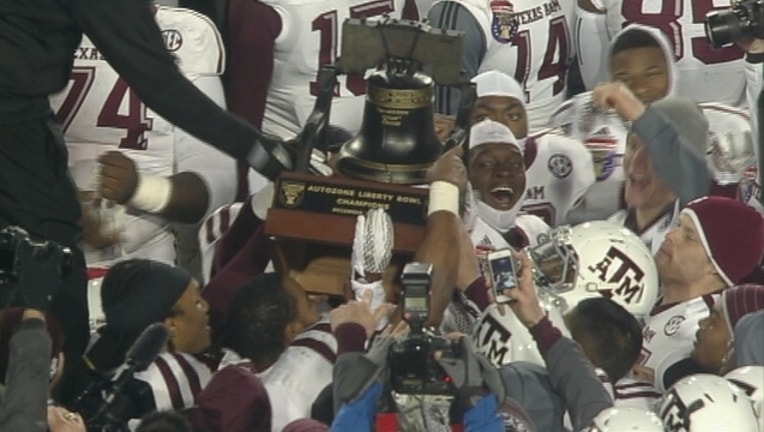 article
Texas A&M assistant coach Aaron Moorehead has apologized for a series of tweets about loyalty and accountability he posted soon after a highly touted quarterback recruit announced he was breaking a verbal commitment to the Aggies.
A few minutes after Tate Martell from Bishop Gorman High School in Las Vegas tweeted Wednesday night he was reopening his recruitment, Moorhead posted "I feel sorry for ppl who never understand loyalty."
Moorehead followed with more critical tweets, never naming Martell. Soon after, another Aggies recruit, receiver Mannie Netherly, posted on Twitter that he was also reversing his commitment.
On Thursday, Moorehead posted an apology to "all the young men in high school who work so hard to achieve their dreams of playing college football ..."
He also apologized to Texas A&M head coach Kevin Sumlin.
Sumlin said on the teleconference with reporters that he discussed the situation with Moorehead.
"He's taken responsibility for his actions, and we'll move on from there," Sumlin said.
Sumlin didn't say if there would be any punishment for Moorehead, but was asked if he had a social media policy for his assistant coaches.
"Our policy has been abuse the privilege, lose the privilege. Put it that way," Sumlin said.
___
AP College Football: www.collegefootball.ap.org