TCU's Wymer stymies Louisville in 4-3 CWS win; Florida next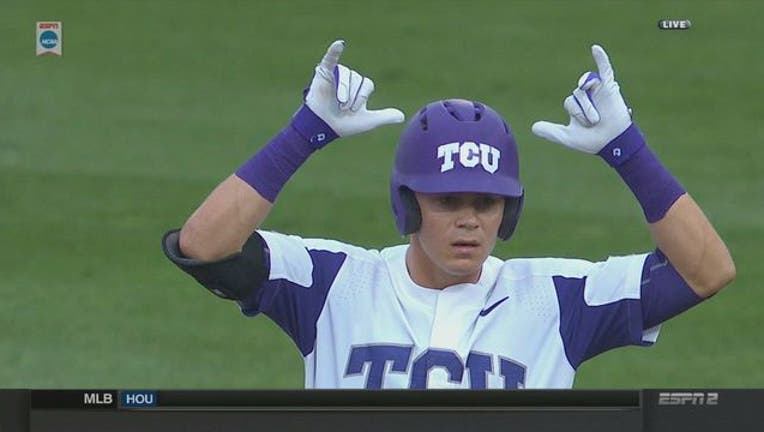 OMAHA, Neb. (AP) - Sean Wymer struck out national player of the year Brendan McKay in two key situations while pitching 4 1/3 innings of shutout relief, and TCU was on the right side of two close plays in a 4-3 win over Louisville in a College World Series elimination game Thursday night.
The Horned Frogs (49-17) jumped out to a quick 4-0 lead, with one of their runs coming on a play at the plate that withstood a video review. Wymer (6-4) limited the Cardinals (53-12) to two hits after they had pulled within a run on McKay's 18th homer of the year and Logan Taylor's first homer in 123 games.
McKay came up two more times with chances to tie the game or give Louisville the lead, but Wymer struck him out to end the fifth and eighth innings. Louisville coach Dan McDonnell was ejected in the eighth for arguing a call at second base.
TCU, which took a 4-0 lead in the second inning against Nick Bennett (5-1), advances to the Bracket 2 final needing to beat Florida on Friday night and again Saturday to reach the best-of-three championship series for the first time.