TCU stuns No. 1 Kansas 85-82 in Big 12 quarterfinals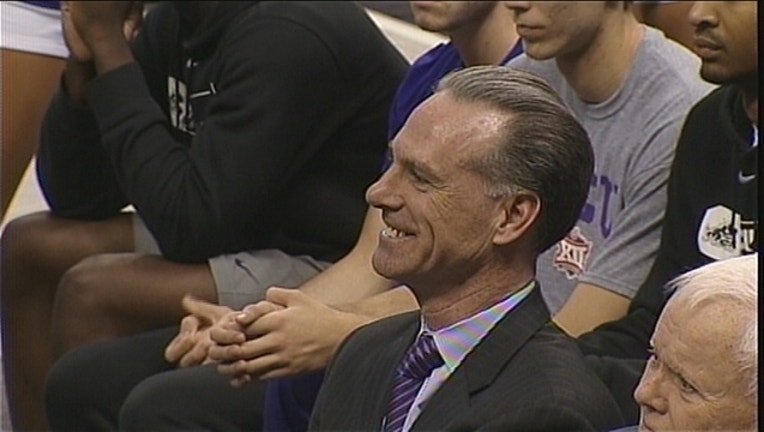 article
KANSAS CITY, Mo. (AP) - Desmond Bane had 16 points, hitting three free throws with 2.5 seconds left, to help TCU stun top-ranked Kansas 85-82 in the Big 12 quarterfinals Thursday.
The eighth-seeded Horned Frogs (19-14) blew an 11-point halftime lead, and still trailed 80-76 with just over a minute remaining. But a parade of free throws knotted the game, and Alex Robinson's driving layup gave TCU the lead back with 31 seconds left
Frank Mason answered with a pair of free throws for Kansas (28-4), but the Horned Frogs got the ball to Bane in the corner and he was fouled by Svi Mykhailiuk while putting up a shot.
He calmly drained all of them, and Devonte Graham's long 3 at the buzzer bounced harmlessly off the rim as the Horned Frogs leaped off their benched to celebrate a massive upset of the No. 1 seed.
They'll play No. 23 Iowa State, which topped Oklahoma State earlier, in Friday's semifinals.
Kenrich Williams had 13 points, Robinson had 13 and Brandon Parrish had 12 for the Horned Frogs, who caught a break when Jayhawks coach Bill Self suspended Josh Jackson for the game.
Jackson was cited for traffic violations in the latest incident involving the star freshman.
___
More AP college basketball: www.collegebasketball.ap.org and https://twitter.com/AP_Top25