Struggling Fielder back in the Rangers lineup, batting 6th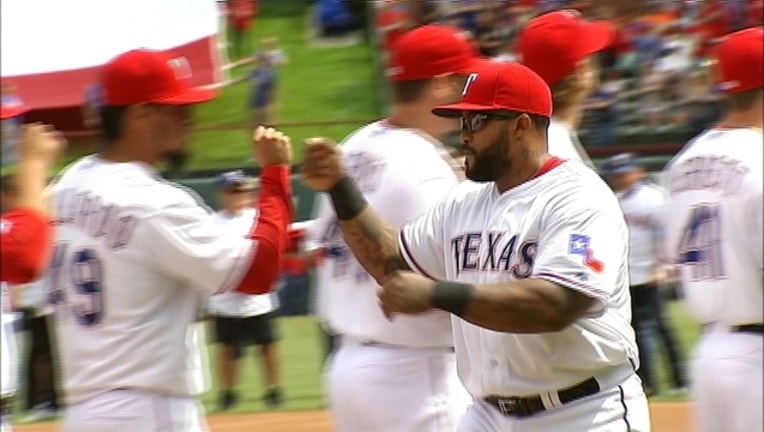 article
ARLINGTON, Texas (AP) — Prince Fielder is back in the Texas Rangers' lineup after the struggling slugger got an unwanted two-game break.
Fielder is batting sixth and playing first base in the lineup posted before the Rangers' series opener at home against the Houston Astros.
It's the lowest Fielder has been in the batting order in his three seasons with the Rangers. He went into Monday night's game hitting .187 with three homers and 28 RBIs in his first 53 games.
Primarily the designated hitter this season for the Rangers, Fielder was playing first base while struggling Mitch Moreland got a day off. Moreland was hitting .206 with six homers and 22 RBIs in 51 games.
Jurickson Profar remained in the leadoff spot. He played second base while Rougned Odor was the DH.