Still no Ezekiel Elliott as Cowboys hold 1st practice of training camp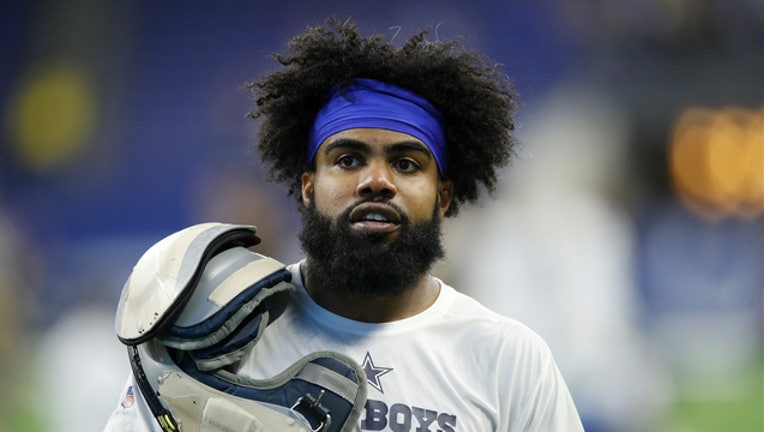 article
OXNARD, California - The Dallas Cowboys held their first practice of training camp on Saturday, and holdout running back Ezekiel Elliott has still not reported to Oxnard, California.
Zeke was officially listed as a "non-report" after not showing up on Friday.
He could be fined $40,000 per day of training camp he misses. If a hold out extended into the preseason, he would be fined $226,000 per preseason game missed.
Elliott has two years remaining on his current deal and is set to make $3.8 million for this season and $9 million in 2020.
Jason Witten took part in the practice, as he makes his way back to the playing field after spending a year in the telecast booth.
When Witten was asked about Zeke, he responded, "Talk to me in a month."
The Associated Press contributed to this report.