Staubach a fan of fellow Heisman winner Mayfield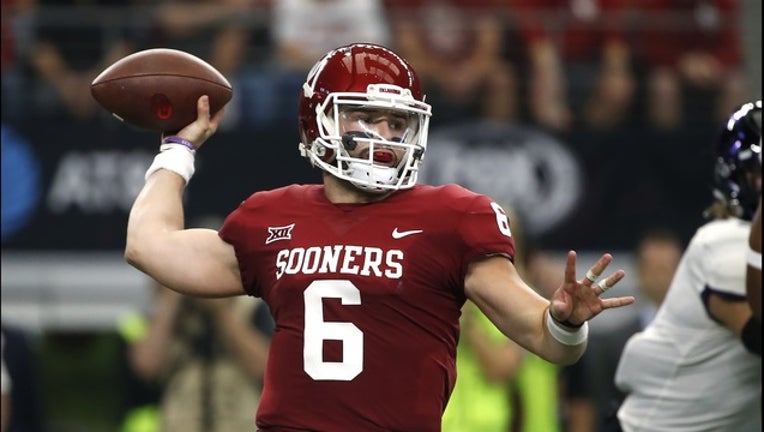 article
For one Heisman Trophy-winning quarterback, the QB to concentrate on in this draft is Baker Mayfield.
 
That's hardly a surprise when the speaker is Roger Staubach, the 1963 trophy winner who won two Super Bowls with the Dallas Cowboys and is in the Pro Football Hall of Fame . 
 
After all, his nickname was "Roger the Dodger."
 
"There's something about Mayfield that's interesting," Staubach says. "He does some funky things, seems to be a leader, and they like him. He can move around and find people who come open. In the NFL, you have to do that."
 
As Staubach did in one of the more storied careers. After playing for Navy, he spent four years in active duty, including a tour in Vietnam. After spending two weeks at the Cowboys' training camp in California the year before getting out of the service, he was told by coach Tom Landry that the team was eager to have him back the next season.
 
From there, Staubach led the Cowboys to the top of pro football in an 11-year career in which he went 85-29 as a starter.
 
Speaking Thursday to current and former military members at a draft event held by USAA, the official military appreciation sponsor of the NFL, Staubach offered some advice to the audience -- and to the players headed to the NFL.
 
"The qualities you need to succeed in the military are the same as you need to succeed in sports, in the NFL," he says. 
 
"Integrity, hard work, teamwork. Those are all the attributes companies are looking for. Take advantage of the qualities you have.
 
"You must work hard at it. Of course, for the NFL you must have the talent. But if you have the talent and don't work at it, someone with less talent will go past you.
 
"The service taught me and all of us to learn about teamwork and hard work. It takes a lot of unspectacular preparation to get spectacular results."