Stars' Seguin out for Game 3 due to Achilles tendon setback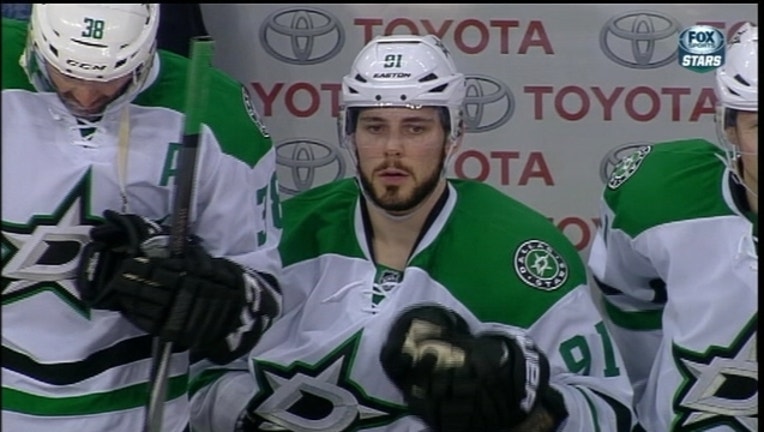 article
ST. PAUL, Minn. (AP) — Dallas Stars center Tyler Seguin will miss another playoff game due to the Achilles tendon injury that kept him out for a month.
Seguin didn't travel to Minnesota for Game 3 of the first-round series against the Wild. Coach Lindy Ruff said before the game Monday that Seguin was back in Dallas doing more rehab and said Seguin is day to day.
Seguin missed the last 10 regular-season games and the series opener because of a cut on the tendon. He played in Game 2, and Ruff said the setback "might be kind of a fallout of all of a sudden playing at a high pace."
Seguin had 33 goals and 40 assists in 72 games this season.
Wild forwards Zach Parise and Thomas Vanek were out again with unspecified upper-body injuries.